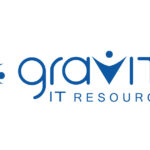 Gravity IT Resources
Job Title: Sr. DevOps Engineer
Location: Remote
We are seeking a Sr DevOps engineer to be an integral part of our Cloud Platform team that will enable exciting new features for our consumer audio products. Our client is transforming the way audio devices interact with the Cloud, creating new experiences for connecting people to what they love the most, whether you are in-the-home or on-the-go. We are imagining new data-driven experiences, crafting new services, building software architecture and infrastructure, and scaling our solutions to serve millions of customers. Join us to invent and build our cloud platform for the 21st century and power the next wave of innovation at our client.
Duties and Responsibilities
As a Sr DevOps engineer, you will focus on automation and optimization of the software development lifecycle and supporting processes for deployed microservice. The ideal candidate has extensive DevOps knowledge and has previously managed modern cloud, and has deep experience in multiple languages, software development processes, and microservices architectures in a fast-paced, agile environment.
Maintain extant continuous delivery pipeline that supports deployment of mission-critical cloud services for our client's connected products
Build an efficient, adaptable next-gen continuous delivery pipeline to fully automate the deployment of the highly-available cloud services
Drive innovation by assessing, piloting, building DevOps/Cloud tooling and services to improve overall developer experience and efficiency
Select and deploy open-source tools, and build custom tools for deployment, monitoring, and operations.
Troubleshoot and resolve issues in our development, test, and production environments.
Work with platform architects on software and system optimizations, helping to identify and remove potential performance bottlenecks
Stay up-to-date on relevant technologies, plug into user groups, understand trends and opportunities to ensure we are using the best possible techniques and tools
Create self-service capabilities for developers to write and manage microservices in the cloud
Automate provisioning and monitoring of a global deployment of microservices
Configure and administer our API developer portal and API gateway
Qualifications
Deep understanding of Continuous Integration and Continuous Delivery principles and practice
Experience with automated configuration management, continuous integration, and release engineering tools
Experience with Kubernetes or similar container orchestration.
Extensive experience provisioning, operating, and managing environments with a public cloud provider, AWS certification highly desired
5 or more years working in DevOps, software development, or network management
Experience with microservices development (Python, Go, and/or Ruby) and operational maintenance
Understanding of Agile and other development processes and methodologies
Bachelor's degree in Computer Science, or equivalent
Brian.Fonts