Sr. Executive Marketing Assistant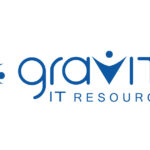 Gravity IT Resources
Job Title: Sr. Executive Marketing Assistant
Job Type: Direct Hire
Location: Cincinnati, Ohio
Referral Fee: +- $1200
Work Status: US Citizen or Green Card.
Overview
The Sr. executive assistant is responsible for oversee the implementation of effective marketing strategies, programs, and initiatives. Additionally, develop innovative ways to develop new leads, manage all external and internal communications, providing sales support along with managing a marketing team, including hiring, training, workloads, schedules, and deadlines.
Responsibilities
Implement marketing plans, including promotional calendars and programs, new product introductions, company newsletter and other marketing projects

Coordinate trade shows and tabletop shows

Create and manage PowerPoint and other presentations as needed by other internal departments and management team.

Supervise a marketing team, including hiring, training, workloads, schedules, and deadlines

Develop lead generation by specific markets as directed by VP Sales, communicate to Regional Managers by geography and markets

Manage marketing budgets

Offer expert advice to develop innovative advertising, public relations, social media, and events

Demonstrate excellent communication and interpersonal skills

Oversee the operation of a company's website or email marketing program and provide analytics reviews
Qualifications
Bachelor's degree in marketing

3-10 Years related experience

Ability to manage multiple projects at once

Ability to communicate effectively in speech and writing

A customer focused attitude

Content creation experience

Strong drive for results

Ability to collaborate with cross-functional teams

Ability to analyze problems and create a solution