Sr. Full Stack Developer (Vue)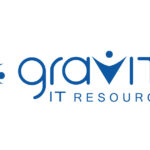 Job Title: Sr. Full Stack Developer
Location: Remote
Job-Type: Permanent
Referral Fee: $1500
Employment Eligibility: Gravity cannot transfer nor sponsor a work visa for this position. Applicants must be eligible to work in the U.S. for any employer directly (we are not open to contract or "corp to corp" agreements).
Position Overview:
Gravity is looking for Sr. Full Stack Developer to spearhead our client's development efforts for a cutting edge, revenue generating external software used by clients.
The successful candidate will possess high level skills with VueJs. Comprehensive knowledge of .NET 6.0, API development, and Entity Framework are also required.
Our client is a leading insurance distributor, bringing a global network to deliver creative solutions to their client's insurance challenges. This organization offers a collaborative culture that has proven to enhance careers and has allowed them to attract top talent nationally.
Duties & Responsibilities:
· Assist in the full cycle of development of the client application the team is focused on
· Work collaboratively with the team to understand the business problem that is to be solved, strategically assist in development planning to accomplish solutions
· Take part responsibility for testing the new application post development
· Work effectively with the team on schedule to complete the development process
· Be proactive and independent in the new development process
Required Experience & Skills:
· 6+ years of experience in VueJS developing on the front end at a high level
· 6+ years of experience developing new applications with .NET C# (version 6.0)
· 6+ years of experience developing and maintaining API's
· 6+ years of experience interacting with data in the Entity Framework
· Experience in an Azure environment is preferred