Sr. Infrastructure Voice Engineer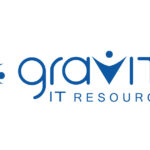 Gravity IT Resources
Job Title: Sr. Infrastructure Voice Engineer
Location: Charlotte Metro Area, NC
Job type: FTE
Job Summary:
The primary purpose of this role is to provide consultation and technical advice on Technology infrastructure planning and engineering for assigned systems. This includes responsibility for translating business requirements and functional specifications into technical requirements and delivering integrated and sustainable designs for designated infrastructure systems. The Senior Infrastructure Engineer leads medium to large scale projects involving the planning, design, installation, implementation and documentation aspects of the project. Provides level 3 technical support of LAN/WAN/SIP, IP Voice/ Video information technology. The Senior Infrastructure Engineer's responsibilities are to primarily design, configure and implement Cisco CUCM Multi-Cluster VOIP SIP Networks environments. Managed and maintain infrastructure life cycle along with providing Tier 3 Level Support using associated diagnostic tools to support new and existing technology.
Key Responsibilities:
The Sr Infrastructure Engineer will be responsible with the design, programming, implementation and documentation of corporate-wide Multi Site Cisco CUCM/Unity VM IP PBX Rel.12.5 to support new store and supply chain configuration builds of wired and wireless phone programming, Cisco VG 310 voice gateway port configuration, and Unity Voicemail Administration Programming of Cisco CUCM Multi-Cluster B-Chassis and C-Chassis VM environments utilizing CM and VOSS Automation Application. The Senior Infrastructure Engineer's responsibilities are to configure and implement VoIP and platforms, configure and test integration between Toshiba PBX, Cisco VOIP PBX, Indyme Auto-Attendants and Valcom Paging units within local store or other remote site voice networks. Cisco Emergency Responder.

Understanding of ELIN, ERL, ALI Concepts Configuration

Document implementation procedures and provide 3rd level support to deployment and ITSD support teams on telecommunications infrastructure.

Provide project coordination, work with remote onsite techs with circuit activations, end to end testing of store/remote voice infrastructure testing and associated diagnostic to support new and existing technology architectures.

Provide Training and Knowledge Transfer to Engineering Support Teams as needed.

Develops or modifies infrastructure solutions within designated computing environments while offering guidance and mentorship to more junior team members

Leads the implementation and maintenance of assigned enterprise infrastructure systems to ensure successful deployment and operation; develops and documents detailed standards (e.g., guidelines, processes, procedures) for the introduction and maintenance of services

Collaborates with Technology partners to help define and understand target strategies

Provides mentoring and guidance to more junior level engineers; may provide feedback and direction on specific engineering tasks

.
Preferred Qualifications:
5-10 years of planning, design, and implementation experience in Cisco CUCM VoIP network and networking in a large enterprise environment. Working knowledge of at least 3 of the following network related Cisco CUCM, Cisco Unity, VOSS Automation Scripts, Zebra TCxx wireless phones and Avaya CM Rel 8.1 or higher.

Experience with Cisco L2 switches, Cisco L3 router (Voice Configuration knowledge), 2900 Series, ISR 1K, and Sonus/Cube SBC Controllers

Master's Degree in Computer Science, CIS, or related field

2 years of work experience in an IT role requiring interaction with senior management (i.e., Director level or higher)

3 years of experience working in a large matrixed organization

3 years of experience working with third party IT vendors and/or systems solution providers

3 years of experience writing technical documentation in an infrastructure development environment

3 years of IT experience in the retail industry