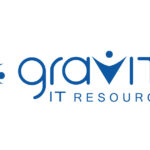 Gravity IT Resources
Job Title: Senior IT Audit Associate – SOX Testing
Location: REMOTE
Job-Type: contract
Referral Fee: +/- 90/mos
Position Overview:
Gravity is looking for multiple Senior IT Auditors. The successful candidate will possess 5+ years of experience in IT Audit. This is a long-term contract with the possibility of getting extended or converting full time. Candidates must have experience with SOX testing in a Financial Services organization.
Our client is a Fortune 500 consulting organization.
Duties & Responsibilities:
· Conduct IT audits to ensure completeness and accuracy of data flows through systems from point of origination to final reporting
· IT general controls audit, audit issue validations
· This role supports technology risk and compliance throughout the enterprise
Required Experience & Skills:
· 5+ years of experience as IT auditor with projects that.
· Ability to perform SOX testing
· Prefer information security controls and processes
· Deep understanding of key report concepts and related testing methodologies
· Compliance and regulatory validation preferred