Sr. Manager – Data Platforms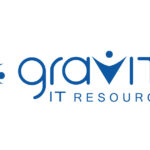 Gravity IT Resources
Job Title: Sr. Manager – Data Platforms
Location: Remote
Job-Type: Permanent
Referral Fee: $3,000
Employment Eligibility: Gravity cannot transfer nor sponsor a work visa for this position. Applicants must be eligible to work in the U.S. for any employer directly (we are not open to contract or "corp to corp" agreements).
Position Overview:
Seeking a technology leader that will lead a team of Data professionals and drive the data platform strategy and architecture. Lead efforts to maximize value in Cloud migration in an Infrastructure as Code environment.
Duties & Responsibilities:
Managing 4 DBA types coming in (will grow in the future)
50% – architectural decision (what can move to AWS, what shouldn't, why, how do to it?)
20% – management and leadership
30% – mentoring and coaching – coaching on how tech is used, when it is used, etc. – Terraform is a good example. How should this team use Terraform and tools like it to accomplish what they want to accomplish.
Code reviews
Required Experience & Skills:
Technical Skills
DevOps mindset for Data – Needs someone who has done coding through ci/cd pipelines / they've touched different technology on prem / on the cloud.
Coding background through Ci/CD piplines – can deploy through CI/CD
Experience with on prem SQL Server, work with application teams to build use cases for what to move to cloud
Needs hands on experience but will not be hands on, will lead and guide team
Won't be hands on, but needs to know tech in depth to make the right decisions
Please Force rank the top 3 tech skills this resource need to possess to hit the ground running?
SQL Server knowledge/experience
Thought Leader
Experience with RDBMS Systems -> AWS
NoSQL experience (MongoDB, Postrgres, Mariah DB, etc.)
AWS – knowledge of how networking components work as well
CI/CD
Inf as Code –

Terraform (1-1.5 years),

CloudFormation, Ansible, SaltStack
Scripting knowledge (

Python 1-2 years

), Powershell, etc.)
Joseph.Tibolla