Sr. Microsoft Azure Application Developer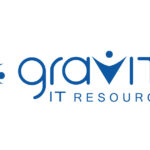 Gravity IT Resources
Senior Microsoft Azure app developer who can join the team doing large data migration for a new enterprise account client. Need experience in the following areas:
ETL functions
Taking source data and getting it ready for import into D365 F & O
Azure Data Lakehouse architecture environment
Azure Databricks – primary tool to be used
D365 F & O experience
This is a large distribution client. We are working with a team. Looks like minimum of 36 weeks + another 40 weeks of iterative development. Start ASAP. All remote.
There will be a D365 F & O person to whom we hand off the data, who will do the import itself. We will also be provided the endpoints for the source data and schemas. Many of the entities have been mapped, and their rules established, but we still need to go through them with the D365 F & O expert, as part of our process.