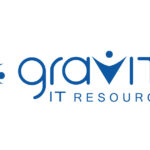 Gravity IT Resources
Job Title: Senior .NET Developer
Location: Remote
Job-Type: Permanent
Referral Fee: $1400
Employment Eligibility: Gravity cannot transfer nor sponsor a work visa for this position. Applicants must be eligible to work in the U.S. for any employer directly (we are not open to contract or "corp to corp" agreements).
Position Overview:
Gravity is looking for a Senior .NET Developer to spearhead our client's B2B development efforts.
The successful candidate will possess high level skills in .NET Core, VueJs, and REST/Web APIs. Comprehensive knowledge of Azure DevOps and Typescript are also required.
Our client is a leading specialty insurance distributor. The organization provides solutions to assist their clients existing and potential insurance challenges. They are a 2,500 employee company that works across the United States. Experiencing major organic growth, they are focused on the future of technology and how they can keep their technology modern.
Duties & Responsibilities:
· Work directly with Product Owners, PMs, BAs, and fellow developers to design and create solutions for the client's digital initiative
· Draw on past experience to creatively design and build web-based applications, working in an agile environments with 2 week sprints
· Identify and implement process improvements, best practices, and how to optimize the SDLC process
· Mentor others and allow for skill/knowledge advancement and development through advice, coaching and training opportunities
· Review and debug code, perform validation, create and support automated tests and verification testing
Required Experience & Skills:
· 4+ years of experience in new development with .NET technologies (C#, .NET)
· 4+ years of experience with open-source, front end technologies, preferably Vue Js
· 4+ years of experience working with cloud technologies, preferably Azure
· 4+ years of experience in an agile, fast paced, high accountability environment, operating under 2 week sprints
· Prior insurance industry experience is a plus, but is not required