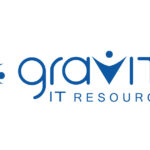 Gravity IT Resources
Job Title: Sr. .Net Developer
Location: Remote
Job-Type: 12 month contract
Referral Fee: $1,500
Employment Eligibility: Gravity cannot transfer nor sponsor a work visa for this position. Applicants must be eligible to work in the U.S. for any employer directly
Position Overview:
Gravity is looking for a Sr. .Net Developer to spearhead our client's .Net development and HCM Implementation efforts.
The successful candidate will possess strong development experience on the middle layer and backend. Comprehensive knowledge of .Net Core is also required.
Our client is proud to be the leading physician practice in the U.S., driven by a commitment to quality and safety and supported by a world-class operating team. This organization has 16,000+ clinicians and provides the highest quality medical staffing, administrative support and management across the full continuum of care, from hospital-based practices to post-acute care and ambulatory centers. Their purpose is to perfect the practice of medicine, every day, in everything they do.
JOB QUALIFICATIONS
Bachelor's degree in software engineering, computer science, information systems or an applied science or equivalent experience.
5+ years of experience with C# and Microsoft .NET Framework.
5+ years of experience with relational database design and SQL.
4+ years of experience with Entity Framework or similar ORM.
Demonstrated proficiency with modern design patterns.
Excellent verbal and written communication skills.