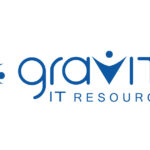 Gravity IT Resources
Job Title: Sr. Business Intelligence Analyst
Location: Charlotte, NC
Job-Type: Permanent
Employment Eligibility: Gravity cannot transfer nor sponsor a work visa for this position. Applicants must be eligible to work in the U.S. for any employer directly (we are not open to contract or "corp to corp" agreements).
Position Overview:
Gravity is looking for a Sr. Business Intelligence Analyst to spearhead our client's growing analytics capabilities and emerging technology effort within their BILD Technology teams.
The successful candidate will possess Tableau and Power BI dashboarding skills. Comprehensive knowledge of SQL and Azure best practices are also required.
Our client is an innovative global bank that is intruding the market wit a unique focus in digital financial services. Focusing exclusively in online banking, this organization is committing to the future of banking, and are prepared to align their technological approach to accommodate their customers and their online banking needs.
Duties & Responsibilities:
· Design, develop, and support business intelligence solutions to meet reporting and analytic needs from technology leaders
· Implement robust and reliable custom visualizations using BI tools (PowerBI, Tableau)
· Collect BI requirements from partners and define upstream and downstream dependencies required to deliver what was requested
· Extract, cleanse, and summarize data to support the creation of custom visualizations
· Develop and maintain self-service reporting solutions and automated solutions
Required Experience & Skills:
· 3+ years of customizing Power BI/Tableau dashboards from scratch
· 3+ years of manipulating data utilizing SQL and various data platforms
· 3+ years of collaborating with technology leaders to identify desired metrics and KPIs for their respective organizations
· 3+ years of developing and maintaining self-service reporting solutions and/or automated solutions
· 3+ years of navigating and leveraging complex data structures for reporting