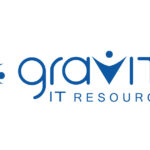 Job Title: Junior Lead Technology Products
Location: Dania Beach, FL
Job-Type: Contract to Hire
Employment Eligibility: Gravity cannot transfer nor sponsor a work visa for this position. Applicants must be eligible to work in the U.S. for any employer directly
Position Overview:
Gravity is looking for a Jr. Lead of Technology Products to spearhead our client's new ecommerce product, and manage new products as they are rolled out.
The successful candidate will possess web or ecommerce analytics experience. Comprehensive knowledge of product/project execution and tracking metrics are also required.
Our client is major travel company that is building out their technology team and eCommerce application in south Florida. Engineering reigns supreme with this client, making it a great place to work for individuals that have solid tech skills and want to work with most innovative technologies. Our client's corporate culture is focused on safety, caring, integrity, passion and fun.
Essential Responsibilities:
Provide support to th­­e product strategy as a component of the overall technology strategy.

Contribute to the ­­­development, implementation, and execution of Technology products.

Responsible for ensuring security, reliability and scalability of Technology products.

Partner with our client to lead technology infrastructure development and execution; ensuring solutions are secure, reliable and scalable.

Engage in a collection of external technology products used to deliver business products.

Partner with teams to identify, monitor, learn, experiment and share information about emerging technology that is relevant to our client.

Coordination of daily administrative tasks related to product portfolio.

Serve as ambassador for product portfolio, leading communication plans and presentations across functional teams.

Partner with Data Engineering to build reporting that provides product performances and key metrics.

Review and analyze reporting to find trends, insights of products.

Partner with UX team to get feedback from real potential customers through distinct research methodologies.

Other complex projects and duties as assigned.
Minimum Experience and Qualifications:
One (1) year experience in a strategy, analytics, engineering or technology role.

Demonstrated project coordination skills and knowledge/experience of agile methodologies and tools/systems.

Knowledge of analytical systems and tools.

Experience interacting daily with people at different levels within the organization, including developing and maintaining ongoing relationships.

Available for occasional overnight travel (10%).

Pass a ten (10) year background check and pre-employment drug test.

Legally eligible to work in the country in which the position is located.
Preferred Experience and Qualifications:
Bachelor's Degree in Computer Science or related field; OR demonstrated capability to perform job responsibilities with a High School Diploma/GED and at least four (4) years of combined previous education and experience.
Two (2) years' experience in a strategy, analytics, engineering or technology role

Experience maintaining a public profile and building relationships throughout the organization.

Good understanding of software engineering environments and standards.

Experience managing Service Level Agreements.