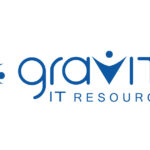 Gravity IT Resources
Title: Sr. Product Manager
Location: Remote
Role Overview
We are looking for a Senior Product Manager to help define and execute the next generation of our client's product strategy. Our Product Managers have a unique blend of business and technical savvy, a big picture vision, and the drive to make that vision a reality. The new Senior Product Manager will leverage SaaS product management experience and bring practical, hands-on ability to convert ideas into product specifications. Our PMs have a passion to develop stellar user experiences across various platforms. A passion or prior experience and expertise in the digital identity and authentication domain is a huge plus.
Responsibilities
Develop strategy and roadmap for for current and greenfield products
Define detailed product requirements by conducting market and competitive research
Partner with internal stakeholders to understand product needs in accordance to business goals
Collaborate with user experience designers and software engineers to create world-class user experiences
Implement company-wide go-to-market plans, balancing strategic planning with tactical execution
Represent the product internally by assisting with demonstrations and proposal responses
Monitor performance and measure impact of product enhancements and initiatives
Ideal Qualifications
The qualifications below are ideal, but not all are required. We encourage candidates to apply if they satisfy some, but not all of the qualifications.
3+ years of SaaS product management or similar experience
Demonstrated experience defining, launching and scaling world-class products
Ability to synthesize complex business requirements into lucid product specifications
Proven experience building functional and engaging user experiences with a strong UX/UI background
Deep understanding of business strategy and metrics
Hands-on, driven self-starter with high initiative and confidence levels
Prior experience in digital identity solutions is a significant plus
Bachelor's degree in a business or technology discipline