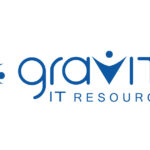 Gravity IT Resources
Job Title: Sr. Project Manager
Location: Remote
Job-Type: 6 month contract
Referral Fee: +/- $50-150/mo.
Employment Eligibility: Gravity cannot transfer nor sponsor a work visa for this position. Applicants must be eligible to work in the U.S. for any employer directly
Position Overview:
Our client is proud to be the leading physician practice in the U.S., driven by a commitment to quality and safety and supported by a world-class operating team. This organization has 16,000+ clinicians and provides the highest quality medical staffing, administrative support and management across the full continuum of care, from hospital-based practices to post-acute care and ambulatory centers. Their purpose is to perfect the practice of medicine, every day, in everything they do.
This position is responsible for the management of assigned projects within EIT. An essential function of this position is to work as a liaison with all work teams within the corporate and IT structure. Understanding the complexities and inter-dependencies of the projects are essential.
KEY ATTRIBUTES:
– Hands on Senior Level PM with experience managing multiple projects toward simultaneous milestones
– Experience joining a project in progress and coming up to speed quickly
– Partner with Business and Technology Leads to build out a detailed schedule
– Accountable to update the schedule, produce status reports, track issues, and drive action items to completion across all project team members
– Senior level experience with proper Meeting Management, Taking and Issuing Notes, Developing Power Point Decks, Hosting Zoom Calls with multiple levels in attendance at one time
– Experience developing change communications and hands-on implementation of change management activities
ESSENTIAL DUTIES AND RESPONSIBILITIES:
• Directly manages large and complex projects, as assigned, using best practices for project management and TeamHealth guidelines.
• Coordinates with EIT department Director and VP, Solutions Delivery Director, PMO, and other PMs to ensure alignment and execute projects as assigned.
• Leads planning activities on assigned projects
• Manages all project phases fully understanding the problem to be solved and the value to be delivered.
• Establish project controls to monitor and track cost, schedule, status, risk, etc.
• Works with internal managers and external partners to obtain resource commitments for projects and defines roles and responsibilities of project team members
• Communicates plans, issues, and responsibilities clearly and concisely to project team members, functional managers, sponsors, and other project stakeholders
• Monitors the development and configuration of system enhancements while acting as the liaison between IT, functional departments and external partners as required
• Coordinates meetings, facilitates discussions, and offers recommendations regarding all aspects of the projects
• Assists in developing presentations in collaboration with the Solution Delivery Director
• Uses group facilitation skills in working with leaders and employees on projects
• Assures all necessary project documentation is created and maintained, as needed.
QUALIFICATIONS / EXPERIENCE:
Required
• A minimum of ten (10) years' recent experience leading complex projects that span multiple service lines or complex organizational structures.
• Experience with implementation of commercial off-the-shelf applications and necessary integrations is highly desired.
• PMP certification required.
• Experience with managing remote teams required.
• Demonstrated experience working with senior and executive leaders.
• Excellent judgment and decision-making skills.
• Demonstrated ability to communicate effectively (both oral and written); the ability to bridge communications between technical and non-technical communities required.
• Demonstrated experience creating and managing complex project schedules, managing risk registry, and preparing meaningful status reports required.
• Ability to grasp and apply technical and workflow process concepts
• Ability to work with minimal direction/supervision.
• Strong organizational and analytical skills accompanied by flexibility to quickly adapt to any new business environment.
• Experience in coordinating simultaneous assignments by assessing project deadlines, establishing work priorities, and coordinating personal work schedule.
• Experience in group facilitation, work process analysis, and change management.
• Technical aptitude accompanied with basic understanding of databases and IT systems.
Preferred
• SmartSheet experience preferred
• Agile/Scrum experience preferred.
• Technical writing, software development, software quality assurance and business analyst experience a plus.
• Experience with healthcare a plus.
• Excellent interpersonal skills with an ability to work with and manage without authority a variety of personality types;
• Extensive knowledge and work experience using various software applications (specifically Microsoft Office Suite, MS Project, Visio, and collaborative technologies).
Kristin.Raymond