Sr. Ruby on Rails Engineer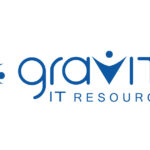 Gravity IT Resources
What you will do:
Build, deploy, and maintain a key assessment service
Write testable, performant code that can scale to tens of millions of requests per day.
Mentor and teach other engineers, encouraging best practices, and fostering code reuse.
Work with a mature technology stack that includes Rails, React, Javascript, Docker, Kubernetes, and Terraform.
Provide DevOps expertise for a high performance, high availability infrastructure running on EC2, RDS, and Dynamo.
What we look for:
Experience (and interest) in different languages and frameworks. Skilled full stack developer, or an expert back-end developer open to growing towards full stack.
Ability to solve complex problems requiring in-depth analysis.
7+ years of professional software engineering experience.
Knowledge of Agile best practices.
Capable Communicator.
Passionate about learning new stuff.
Knowledge of, and adherence to coding best practices.
Commitment to code quality with experience testing up and down the pyramid.
Ability and desire to work in an open and team-oriented environment.
BS in Computer Science or related degree preferred.
Joseph.Tibolla