Sr Salesforce Admin – Field Service Lightning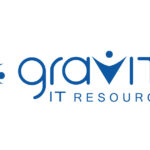 Gravity IT Resources
Job Title: Sr Salesforce Administrator – Field Service
Location: Palm Beach Gardens, Florida (Onsite)
Job-Type: Contract
Referral Fee: +/- $ 150/Month
Employment Eligibility: Gravity can only consider US Citizens, Green Card Holders at this time
Position Overview
Gravity is looking for a Salesforce Administrator who is motivated, detail-oriented and growth-focused. This position will be part of the a team working on Salesforce administration and support the Salesforce product suite including SF Field Service, Community Portal, mobile features, Scheduling, Maps, and Mulesoft integrations are utilized heavily in enabling solutions that deliver business value to meet business objectives.
You will be part of our Salesforce Admin support team who will take charge of the quality of our Salesforce platform updates and data, along with broader contributions to the day-to-day configuration, support, maintenance and improvement of our SFDC environment. The successful candidate will primarily utilize service Cloud and Field Service Objects, custom objects and integrated applications.
Our client is a $17B, Fortune 200 company, and America's largest electric company, providing clean, affordable, and reliable electricity to more than 12+ million people. Our client operates one of the cleanest power generation fleets in the U.S. and our reliability is among the best in the nation. The world's largest generator of renewable energy. Technology, software development, and agile project management play an instrumental role in our client's efforts to deliver clean energy services and power generation across the US.
Qualifications
Salesforce Administrator Certification and/or at least 3 years' experience configuring or testing Salesforce Lightning in Service Cloud required.

Certification in Field Service Lightning is preferred

Experience in configuring and administering Salesforce Field Service component is required

Proficiency required in Salesforce administrative skills, such as user and profile management, custom objects, page layouts, record pages, flows, validation rules, reports and dashboards

Understanding of the Salesforce data model and practical knowledge in importing, exporting and cleaning data as well as SOQL knowledge required

Ability to translate user requirements into project scope and test scenarios required

Familiarity with source code (such as GitHub) based development and deployment using DevOps processes preferred

Strong understanding of the platform, with the ability to configure apps and objects, formula fields, workflows, custom views, and other content of intermediate complexity

Strong understanding of Salesforce.com best practices and functionality

Some Salesforce development skills, including Apex, Visualforce, SOQL

Strong data management abilities

Experience in administering Salesforce in a multi-application environment
Key Responsibilities
Work closely with stakeholders, admins and end users to define requirements for internal applications and process improvements primarily related to Salesforce.com and shepherd those initiatives through build, UAT, and release

Provide frontline support of the platform, resolving issues & handling requests as they surface

Act as an administrator of the Salesforce platform, including the creation and maintenance of workflows, custom fields, reports, dashboard development, and data flow management

Create and manage reports and dashboards for all levels of the organization

Perform general administrative tasks such as user administration, security settings and customizing apps, objects, layouts and fields with proficiency

Collaborate in the planning, design, development, testing and deployment of new and improved apps, integrations, automation and other enhancements

Meet with decision makers and end users to gather, understand and define/document requirements and goals

Provide feedback to contribute to business logic and improvements to user experience, navigation, and design

Work collaboratively or independently according to the scope of the projects that follow Agile methodologies