Sr. Salesforce Administrator/Developer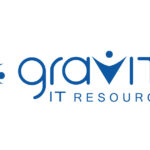 Gravity IT Resources
Job Title: Sr. Salesforce Administrator / Developer
Location: Remote
Time Zone: EST
Job Type: Permanent
Referral Fee: +/- 125 per month based on monthly hours worked.
We are seeking an energetic, responsible software engineer with a background in distributed technologies and a strong focus on SalesForce development. The candidate would join our Service Delivery team which is responsible for all aspects of application development. This position would serve as the technical lead for our development team, largely focused on ongoing Sales Cloud and Communities releases. The successful candidate will produce detailed designs, develop software solutions, and oversee and guide technical staff activities.
The successful candidate will be able to communicate clearly and confidently. They will be able to document requirements clearly and concisely, author technical documents, and develop successfully on the platform. Candidates will be able to manage client expectations and scope effectively, and will understand both Agile (SCRUM) and Waterfall project delivery models.
Work You'll Do / Responsibilities:
Build SalesForce solutions leveraging Sales Cloud and Community Cloud
Conduct data loads to Salesforce and data extracts from Salesforce Data Loader
Maintain complex Apex and other custom components within the SalesForce environment
Build integrations between Salesforce and external applications using REST, Rest APIs, and oData
Create and manage custom objects, custom fields, page layouts, dashboards, and validation rules
Configure, manage and maintain custom sharing rules to ensure data security.
Implement solutions using declarative and custom features
Create elegant and rich custom Lightning Components, VF Pages quickly
Deploy API and WSDL solutions to enable real-time and batch data exchange for 3rd party systems and SFDC
Adhere to defined coding standards and develop well-structured, maintainable, and easy to understand code
Perform independent code reviews and write unit/integration test cases
Ability to effectively debug and resolve issues and/or defects that may be reported as a result of faults in the production system
Assist in writing technical approach and design documentation as required
Licenses / Certifications:
SFDC Platform Developer I (Required)
SFDC Platform Developer II (Preferred)
Sales or Service Cloud Consultant (Preferred)
Job Requirements
10+ years of total IT experience with at least 3 – 5 years of Salesforce project development experience
Bachelor's degree, preferably in Computer Science, Information Technology, Computer Engineering, or related IT discipline
Strong Salesforce customization and configuration experience with Sales Cloud, Salesforce Communities, and Lightning
Experience with a front-end single-page application framework such as Angular, React, or Ember
Hands-on development experience using Salesforce configuration and customizations using Apex, Visualforce, Triggers, Scheduled and Batch classes, etc.
Development experience in UI technologies like Bootstrap, Lightning Design System (LDS), Lightning Components Development, AngularJS, jQuery, JavaScript
Proven integration experience using integration techniques – REST, SOAP APIs, oAuth, and Single Sign-On
Knowledge of Product Development Lifecycle and DevOps Tools like GIT, JIRA, etc.
A thorough understanding of Salesforce Deployment Process and tools like ANT, Change Sets, and Force.com IDE
Experience with integration tools like MuleSoft or Informatica Cloud would be a plus
Jon.Hoppensteadt