Sr. Salesforce Consultant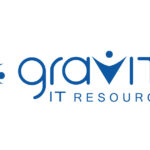 Gravity IT Resources
Job Title: Sr. Salesforce Consultant
Location: Remote
Job-Type: Contract
Job Overview
Our client is an ecommerce and supply chain as a service organization growing at nearly 600% year over year. They utilize their API-First platform to disrupt their industry and serve over 1,000 enterprise customers, including Meta, Google, and Patagonia.
Our client is looking for a Salesforce Consultant to guide them in their Salesforce journey. This project will last at least 6-8 months and expert level hands on development and administration experience is a must for this initiative.
Requirements:
• Lightning Web Components (LWC) experience.
• 7+ years of Salesforce development experience.
• Enterprise level architecture road mapping.
• Provide guidance during evaluation of a business requirement and how it can be met with either point-and-click configuration or code and customization.
• Practical expertise in troubleshooting, performance tuning and optimization, problems analysis, etc.
Managing technical scope and client expectations.
o Coach and mentor junior technical team members
o Contribute to knowledge growth of the Salesforce practice through documenting and sharing best practices.