Sr. Salesforce CPQ Developer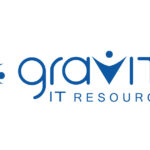 Gravity IT Resources
Job Title: Senior Salesforce CPQ Developer
Location: Remote
Time Zone: EST
Duration: 6-week project
Referral Fee: $135 +/- per month based on monthly hours worked.
Job Overview:
Gravity is looking for a Sr. Salesforce Developer who is a CPQ expert. Must be comfortable meeting with the business, helping write user stories, developing solutions, and self-testing the solution with test scripts before releasing to the testing team.
The Developer must work well in team environments, strong communication skills, and obtain critical thinking skills. Must be comfortable being customer facing.
Top Requirements:
Sr. Salesforce Developer

with expert CPQ experience.
Experience meeting with the business and assist with user stories.

Develop solutions and self-testing solutions with

test scripts.

Must hold Salesforce certifications

.
Qualifications:
5+ years of Salesforce development experience.

Strong Salesforce CPQ experience

Salesforce Service Cloud and Sales Cloud experience.

Experience developing solutions & testing solutions with test scripts.

Experience with integration.

Perform out of the box CPQ configuration tasks.

Provide best practices for implementation.

Debugging issues.

Advanced APEX & Java experience.

Service side Apex and client-side Lightning framework.

Lightning Platform knowledge.

Client-facing.

Coordinate with stakeholders and other project teams to design and develop interfaces with other external applications.

Strong in APEX Programming and Salesforce best practices.

Experience in Lightning Web Components, Salesforce Design Patterns, Aura Framework.

Practical expertise in troubleshooting, performance tuning and optimization, problems analysis, etc.

Familiarity with automated testing, deployment, continuous integration, and release engineering.

Outstanding teamwork and team leadership skills.

Strong written and verbal communication skills, with ability to communicate with business stakeholders and cross functional technical resources.

Salesforce Certifications highly preferred.

Bachelor's degree required.
Kennedy.Granger