Sr. Salesforce Lightning Developer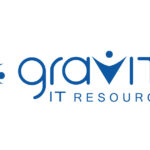 Gravity IT Resources
Position: Senior Salesforce Lightning Developer
Position Type: Direct Hire
Location: Mesa, Arizona- relocation bonus
Work Eligibility: Open to Sponsorship
Client Overview:
Our client continues to expand their tech and applications products and is introducing Orchestrated Customer Engagement (OCE) built on Salesforce. Part of this suite is OCE Sales which is changing the way customer information is managed to drive measurable market results. It is being used by some of the world's leading healthcare and life-science organizations and is regarded as one of the most innovative cloud-based customer relationship management (CRM) solutions available. Our client's continued growth has opened new opportunities.
Key Responsibilities:
Involvement in developing business requirements, specifications, process flows, application design, application configuration testing, and administration.

Takes a leadership role in helping advance and support the Salesforce practice.

Assists in writing technical approach and design documentation as required.

Helps create integration and development project plans and designs as required.

Development and deployment from Sandbox orgs integrating user acceptance testing and signoff.

Hands-on experience with Salesforce governor limits, apex sharing and security concepts.
Required Skills:
3-5+ years' experience with the Salesforce.com platform as a Salesforce.com developer, or equivalent combination of education and/or experience.

3-5+ years' experience with technologies integral to Salesforce.com including HTML/XHTML, jQuery, JavaScript, AJAX, SQL, SOAP, REST, JSON, Apex, SOQL.

Strong experience with Lightning Components including Aura and Lightning Web Components.

2+ years understanding of data structures, data modeling and DB schema.

2+ years data modeling using standard and custom objects.

2+ years' experience with security model and sharing rules.
Other Skills:
Strong research, analytical and problem-solving skills with experience managing multiple changing priorities and competing demands.

Critical thinker with sound business judgement.

Ability to adapt in a fast-paced environment, taking initiative and developing innovative solutions.

Able to work independently and with teams with little supervision.

Creative, detail-oriented, and self-motivated.
Educational Requirements:
Bachelor's degree in Computer Science or another related field preferred

Certified Salesforce Administrator Preferred

Certified Salesforce Advanced Administrator Preferred

Certified Salesforce Platform Developer 1 or 2 Preferred
Kennedy.Granger