Sr. Slack Software Developer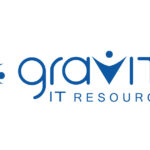 Gravity IT Resources
Job Title: Sr. Slack Software Developer
Location: Remote
Job-Type: Direct hire
Employment Eligibility: Gravity cannot transfer nor sponsor a work visa for this position. Applicants must be eligible to work in the U.S. for any employer directly (we are not open to contract or "corp to corp" agreements).
Gravity is looking for a Sr. Slack Software Developer to develop custom integrations with many business systems. In this role, the Sr. Developer will utilize their expertise with Slack to translate requirements and technicalities associated with the platform, designing solutions for complex issues and participating in projects. Other responsibilities include being proficient with various aspects of Slack, including developing reports, dashboards, workflows, profiles, page layouts, permission sets, custom settings, custom metadata types and managed packages.
Your Role:
Develop custom Slack integrations for business systems.

Drive digital transformation through rapid prototyping and iterative development.

Effectively collaborate with internal teams on user experience, business process and operations, and deliver solutions to increase the operational efficiencies and adoption.

Evaluate complex requirements and communicate security and performance risks to technical stakeholders.

Serve as an escalation point for the most complex Slack issues.

Stay current with Slack releases, new features and best practices.

100% remote.
Skills & Responsibilities:
Minimum 3 years experience managing Slack at scale.

Minimum 3 years experience developing Slack integrations OR in software development.

Expert level knowledge consuming APIs.

Must have conceptualization skills and be able to easily engage in abstract thinking and logical reasoning.

Able to stay calmed under (system) fire.

Strong problem solving skills, adaptable, proactive and willing to take ownership.

Able to work independently with minimal supervision.

Able to adjust quickly to changing priorities and make quick decisions with limited information.

Strong customer service, organizational, prioritization and communication skills.

Slack Certified Administrator certification required.

Slack Certified Developer certification preferred.