Sr. Software Engineer – C++/C#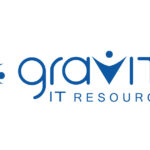 Gravity IT Resources
Job Title: Sr. Software Engineer – C++/C#
Location: Remote
Job-Type: Direct Hire
Referral Fee: $2,400
Position Overview:
Our client is looking for a Sr. Software Engineer to build and work on applications within their suite of software products.
The successful candidate will possess expert level C# and C++ coding skills and have extensive experience in design, coding and testing.
Our client is a leading provider of innovative products and services for the building components industry. Their software includes design and manufacturing programs that streamline the building process, while automated equipment and extensive range of metal connector products enhance customer productivity.
Duties & Responsibilities:
Work on flagship application in software maintenance and new feature development.
Work with an Agile Scrum team to develop, test, and maintain web and desktop-based applications.
Collaborate with Product Owners and Software Development Managers to help translate business needs into technical requirements and actions.
Mentor and encourage the use of best practices, application of Computer Science fundamentals and facilitate collaboration within the team.
Prepare software documentation including technical diagrams and manuals on the design, use and operation of the software
Develop automated unit tests for applications according to company standards.
Analyze and provide solutions to complex technical problems and projects.
Participate in peer review sessions of solutions and related code, ensure software quality throughout the complete SDLC.
Required Experience & Skills:
Bachelor's degree or higher, preferably in Computer Science or Engineering related fields
5+ years' experience as a Software Developer
Experience in modern C++ (C++ 11, C++ 17, Standard Library)
Knowledge and proven experience with various Development Methodologies and Frameworks such as Agile and Scrum
Complete understanding of multiple SDLC and ability to mentor others on SDLC
Proficiency with C++ and C#
Solid understanding of Computer Science fundamentals
Expert knowledge and application of SOLID design principles
Excellent problem solving and strong analytical skills, ability to work on complex development tasks and large modules/features
Excellent written and verbal communication and organizational skills; ability to generate and deliver presentations
Ability to work in teams and independently, able to coach new or less experienced developers in day to day operations as well as technical knowledge