Sr Software Engineer (C++)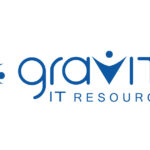 Gravity IT Resources
Job: Sr. Software Engineer III (C++)
Location: Remote
Job Type: Direct Hire
Referral Bonus: $2,500 +
Must be US Citizen / Green Card Holder
**No 3rd Parties**
Summary:
Our client is looking to empower their customers to claim their individual financial edge. They are committed to creating a financial ecosystem that is a step ahead by delivering the best technology, services, education, and support to traders and investors. They are continuously pushing the boundaries of what is possible, encouraging out-of-the-box thinking and relentless search for innovation
We are looking for a Software Engineer that loves the challenge of designing and building mission-critical low-latency distributed systems that handle millions of events per second.
A key part of the role is delivering new and innovative services to our customers by modernizing our architecture and software engineering practices.?Success in this role requires a strong technical background with a high degree of proficiency and creativity. The role requires an enthusiastic willingness to creatively solve problems for which there are no pre-existing projects.?
What You'll Be Doing
D

evelop

and proof new programs to assure deployment of a quality product

Be a driver of innovation, technical thought leader and mentor to other less experienced engineers

Test new programs to ensure that logic and syntax are correct, and that program results are accurate

Analyze current programs including performance, diagnosis and troubleshooting of problem programs

Conduct system analysis and development, with limited support from professional staff, to keep our systems current with changing technologies

Utilize tools and techniques involved in performance of essential functions of programming

Analyze system specifications and translate system requirements to task specifications

Document code consistently throughout the development process by listing a description of the program

Work in a cross-functional team in a DevOps environment

Assist testers and support personnel as needed to determine system problems

Provide feedback to analysis/training staff about performance considerations and usability issues concerning software specifications and implementation

Participate in Agile planning and execution
The Skills You Bring:
Experience with distributed and scalable software architectures, understanding of CAP theorem

Knowledgeable about multi-threading, inter-process communications and event handling

Familiar with scripting and automation (e.g. Bash, PowerShell, Ruby, Python etc.)

Experience with communication protocols (low level TCP/UDP/IP, WebSockets, Protobufs, HTTP)

Familiarity working in a fluid Agile environment and demonstrated success with structured testing practices such as automated unit testing, regression testing, TDD and continuous delivery

Ability to solve problems quickly and thoroughly by thinking outside the box

Strong and effective inter-personal and communication skills and the ability to interact professionally with a diverse group

Ability to multi-task and stay organized in a dynamic work environment

As new technologies emerge and impact our systems, expected to learn these technologies very quickly and resolve any problems involved in integrating new technologies with our systems

Expert knowledge on data structures, distributed/cloud architectures

Eye for detail, eye for efficiency improvements through automation

Good knowledge of security and encryption

Overall knowledge of the computing environment at large, e.g. typical uses and user populations of operating systems, communications protocols, hardware platforms, etc.
Minimum Qualifications:
Minimum of 5 years strong C++ coding skills

Experience with SQL, AWS, Docker, Kafka, Linux, and Windows

DevOps, Continuous Integrations process and Tools awareness

Bachelor's Degree in software engineering, equivalent degree, or comparable industry experience
Desired Qualifications:
Experience with low-latency software development

C# coding skills highly preferred

Involvement in open-source projects with a demonstrated portfolio

Cloud architecture and deployment (AWS, Stacker, MSK, ElasticCache, Redis)

Hands-on Docker or Kubernetes experience

Knowledge of financial markets/trading

Understanding of NoSQL and document DBs (Redis)