Sr. Software Engineer – Media Applications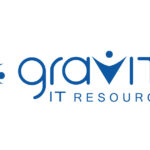 Gravity IT Resources
Job Title: Sr. Software Engineer – Media Applications
Job Type: Direct hire
Location: New York or New Jersey
Referral Fee: +- $4100
Work Status: US Citizen or Green Card holder preferred, may consider sponsoring Visa
Overview /Objective
The Information Technology department is seeking a Senior Software Engineer, Media Application Engineering. This position will be responsible for leading a group charged with developing, supporting, and enhancing various automated digital file delivery workflows and custom applications. This position will collaborate with other technology groups to identify opportunities which improve applications and file delivery processes, as well as media asset management workflows/integrations.
Responsibilities
Function as team lead to provide administration and support of multiple custom applications and large video file delivery environments, including Signiant and Aspera software.
Work with end users (clubs, production, post-production, external partners) to provide operational and technical support for file delivery workflows. Flexibility to provide off-hours support during special events and other critical times.
Create and support custom file delivery workflows and integrate with various production / post-production tools.
Lead research, design, and documentation for upgrades and adoption of new media distribution technologies, interfacing directly with vendors as needed.
Test, troubleshoot, and debug existing codebase.
Collaborate with multiple departments to fulfill custom application feature requests.
Provide technical expertise and leadership in the diagnosis and resolution of issues.
Develop road maps for custom apps and file delivery platforms.
Plan and maintain team on-call schedule to provide 24/7 support during critical times.
Required Qualifications
Bachelors or Field Experience and Certifications
Experience with high-speed data transfer solutions such as Signiant, Aspera.
Experience with Perl, Java, JavaScript, JSP, Bash, HTML, SOAP, REST
Experience with PostGres and other databases.
Knowledge of Tomcat
Knowledge of software development lifecycle and phases.
Familiarity in administration of multiple operating systems (Windows/MacOS/Linux)
Experience with managing and troubleshooting local and networked file systems (e.g., SMB, NFS)
Ability to handle multiple priorities and meet aggressive deadlines.
Strong interpersonal and relationship management skills.
Excellent written and verbal communication skills.
Good analytical, problem solving and decision-making skills.
Ability to balance working independently and as part of a tightly linked team
Able to work; Weekends, Holidays, Shifts outside of normal business hours, Overtime
Preferred Qualifications
Experience with media production technology and workflows
Experience with React, Node.js, Python
Familiarity with cloud providers (AWS, Azure, GCP)
7-10 years experience
Other Key Attributes / Characteristics
Soft skills or personality driven traits. Less tangible and harder to quantify (e.g. works well with others, interpersonal skills, teamwork, time management).
Travel
Able to travel between offices domestically in NY, NJ, and CA