Sr. SQL Server Database Engineer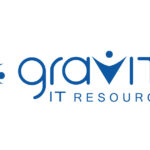 Gravity IT Resources
Job Title: Senior SQL Server Database Engineer
Job Type: Direct hire
Location: Remote
Work Authorization: US Citizen or Green Card holder preferred.
Referral Bonus: +/- 2800
The Senior SQL Server Database Engineer is an accomplished technologist with deep T-SQL experience who builds and supports end-to-end technological solutions that address real-world business challenges. This role focuses on database and ETL design, SQL performance, and support for complex ETLs and database operations. Working within the Product Development group, the Senior SQL Server Database Engineer improves data reliability and quality, increases update frequency, reduces latency, and provides accurate reporting to enable the platform to serve their customers.
Primary Responsibilities:
Develop complex T-SQL stored procedures and other queries, leveraging a strong understanding of real estate data and large-scale databases.

Manage and enhance ETL solutions using Microsoft SQL Server that precisely and efficiently meet business requirements and align with large, complex real estate data sets.

Build and support SSIS-based ETL solutions that are reliable, restartable, performant, accurate, easily managed and monitored, and efficiently use server resources.

Apply a performance mindset to every new and existing function. Integrate deep instrumentation in every feature, to aid in troubleshooting and performance monitoring.

Produce high-quality, properly functioning deliverables within specified deadlines.

Work collaboratively with a team of Database Engineers to

transform requirements into solutions that meet business objectives efficiently and effectively.

Estimate tasks with granularity and accuracy. Clearly communicate and document progress on work items.

Perform unit testing and write documentation to improve maintainability and knowledge transfer.

Provide excellent support for delivered data solutions and help support other teams/departments when needed: end-to-end problem resolution.
Requirements:
Robust Transact-SQL development experience, with the ability to tune, re-write or create from scratch complex queries, stored procedures, functions, triggers, views, etc.

Strong SQL Server Integration Services (SSIS) development skills, with a keen understanding of package design, logging, orchestration, etc.

A mindset for improving ETL reliability and reliability, as well as performance monitoring, testing and tuning.

Proficiency with database/server performance analysis tools such as Profiler, Performance Monitor, etc.

Focused on delivering results; passionate about writing high-performance, reliable, scalable and maintainable code.

Accurately defines problems, collects data, establishes facts and draws valid conclusions.

Enjoys refining and automating routine, labor-intensive processes.

Collaborates with application developers and other team members to provide database modeling and design that fits very tightly with all tiers of the application.

Excels in a rapid-iteration environment with short turnaround times.

Deals positively with high levels of uncertainty, ambiguity and shifting priorities.

Strong work ethic; accepts a variety of tasks and pitches in where needed, including after-hours, on-call support.

Leads by example, motivating others to consistently perform at their best.
Desired:
Advanced experience managing and tuning SQL Server performance.

Experience with Visual Studio/GIT or similar source control repository.

Experience with database performance monitoring tools such as SolarWinds Database Performance Analyzer (DPA/Ignite), etc.
Education/Experience:
Bachelor's degree in Computer Science or related field from a 4-year college or university

7+ years of proficiency with Microsoft SQL Server (2016 or later preferred)

5+ years proficiency using SQL Server Integration Services (SSIS)
Benefits:
Significant performance-based bonus

Excellent benefits package including health, enhanced dental & vision options

Company-paid insurance plus additional voluntary benefit options

Wellness program offering significant discounts on benefits

401K with company match

Generous company-paid holidays and PTO

Job training opportunities

Education reimbursement opportunities

Employee Assistance Program
Emily.Wilhelm