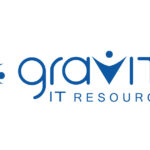 Gravity IT Resources
Job Title: Senior SSIS Developer
Location: Remote
Work Authorization: USC/GC Holder
Job Type: FTE
Position Overview:

At NationsBenefits, we are a fast-paced, rapidly growing company seeking hundreds of new employees for various roles in our six locations across the Nation.
It all begins with how we care about the people we serve. Since 2015, our mission has guided our principles towards delivering solutions for a rapidly changing industry. Compassionate Care is at the center of all we do, and it unites us to foster an environment where everyone is empowered, inspired, and equipped for success.
We offer a fulfilling work environment that attracts top talent and encourages all associates to do their part in delivering best-in-class service to internal and external customers alike. It's how we're transforming the healthcare industry for the better. We provide career advancement opportunities from within the organization with multiple locations in Florida, California, Tennessee, Pennsylvania, Utah, and India.
Together, we can make a meaningful and measurable difference in the lives of millions. That's something we can all be proud of.
Employee Benefits
Compensation for all positions is competitively higher than the current marketplace. Simply put – we pay more. We also show our gratitude through supplemental pay, including overtime, raises, and performance bonuses. You can earn even more through referral bonuses. We also offer a comprehensive benefits package including medical, dental, vision, life, disability, 401(k) and paid holidays/time off for eligible employees. We invest in the employee experience through training and development opportunities. Achieve your potential and grow your career with NationsBenefits.
Role and Responsibilities
The developer will be responsible for the design, development, and deployment of data extracts, transformations, and loads. ETL development will utilize the Microsoft SQL platform, specifically SQL Server Integration Services (SSIS):
Working experience of SSIS, PL/SQL, and SQL Server Database

Strong knowledge of Software Development Lifecycle (SDLC).

Responsible for analyzing the business requirements for data file requests, designing, developing, and deploying fully automated ETL jobs to produce data files

Design, develop and deploy ETL programs to facilitate the receipt of data from various data sources, and the loading of data into destination tables within the overall data architecture framework.
Qualifications
Experience with data warehouses, and other data management components utilized to establish data assets for reporting, analytics, and other data integration services.

Experience with end-to-end solutioning for file creation and distribution, as well as supporting ETL production processes and operations

Advanced understanding of healthcare data models, identifying data sources and mapping data to required file specifications

Designs and automates data quality and data validation/verification functions as part of the overall solution

Very strong knowledge with SQL writing and understanding on RDBMS
Flexibility to work additional hours on an as needed basis to meet deadlines.
NationsBenefits is an Equal Opportunity Employer.