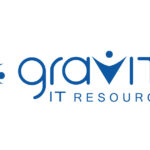 Gravity IT Resources
Job Title: Sr. Systems Engineer
Location: On-site in Cincinnati, OH
Job-Type: Direct Hire
Referral Fee: +/- $1000
Employment Eligibility: Gravity cannot transfer nor sponsor a work visa for this position. Applicants must be eligible to work in the U.S. for any employer directly (we are not open to contract or "corp to corp" agreements).
Position Overview:
The Sr Systems Engineer (SSE) is responsible for overseeing all IT software and hardware, including servers, disk systems, network, desktop PCs, laptops, and mobile devices. The SSE will ensure all IT systems are performant, secure, and patched. Working with the Director, IT Infrastructure and Cyber Security and other team members on projects, the SSE will both lead and assist in a variety of IT projects that influence all parts of the business.
ESSENTIAL FUNCTIONS:
• Provide front-line technical support to on-site and remote team members of varying technical skill levels by diagnosing and resolving software, hardware, mobile, and phone system issues.
• Responsible for configuring, debugging, and supporting multiple infrastructure platforms
• Responsible for planning, design, solution, and implementation of hardware and software to include the coordination, planning and performing of any hardware or software upgrades/rollouts, as needed.
• Monitors the performance of systems.
• Actively seeks to improve current systems with new ideas or technologies.
• Escalates and communicates to key stakeholders' systems issues and downtime as required.
• Assists in maintaining tight security controls over all systems, including drafting software or hardware security policies as needed.
• Performing root-cause analysis for service interruption recovery and creating preventive measures to limit further interruptions.
• Perform PC, server, and other infrastructure repairs, upgrades, and re-imaging as needed.
• Responsible for the configuration and standardization of mobile devices.
• Responsible for the configuration of IAM solutions.
• Act as a representative to 3rd party vendors and assist in finding cost-effective, scalable solutions to issues or business requests.
• Set up and relocate existing user workstations as needed.
• Utilize TD Ticketing System to manage inbound hardware and software support requests.
• Act as 3rd level support team member and fill in the 1st and 2nd level support role as needed.
• Create comprehensive documentation of best practices, including but not limited to store-level systems, server-side systems, and networking infrastructure.
• Provide training and mentoring to any team member interested in bettering their knowledge.
KNOWLEDGE, SKILLS, AND ABILITIES:
• In-depth technical knowledge of software and hardware across multiple platforms to assist in configuration and management.
• Extensive Windows PC and Windows Server Administration knowledge/experience
• Extensive Networking knowledge/experience
• Exceptional customer service skills and a passion for helping others
• Excellent verbal and written communication skills
• Ability to multitask in a fast-paced environment with changing priorities
• Must be innovative, self-motivated, have a sense of urgency, and have good communication skills to report to stakeholders the progress of all projects and updates as needed.
EDUCATION AND WORK EXPERIENCE:
• IT-related college degree or 6 years' experience
• Preferred:
o Knowledge in Windows 7, Windows 8 or Windows 10, Windows Server 2008, 2016, and 2019.
o Knowledge of Office 365 Administration
o Knowledge of VMWare Server Administration
o Knowledge of Cisco Meraki Networking, Firewall, IP routing
o Knowledge of Active Directory Administration
o Knowledge of Linux Operating System and commands
o Some Knowledge of Project Management practices.
o Some Knowledge of Cloud infrastructure
o Certifications: A+ and/or Microsoft, Networking, Windows server administration.
PHYSICAL DEMANDS:
• While performing the duties of this job, the employee is regularly required to talk and/or hear.
• The employee frequently is required to stand, walk, use hands and fingers, handle and/or feel, lift/carry up to 25 pounds, and reach with hands and arms.
• Weekend rotation is required to support stores.
• Occasional off-hour installs.
• Some travel to remote locations is required.
Required
Driver's License