Strategic Senior Sourcing Manager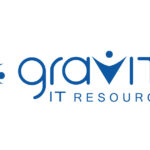 Gravity IT Resources
Job Description
Job title: Strategic Sourcing Senior Manager
Location: Remote
Time Zone: EST Time Zone
Duration: 6 Month Contract
Work Authorization: USC/Green Card Holder
Position Overview:
**Must skillsets-
HR/Payroll and ProFee's Sourcing experience required for supporting HR programs such as benefits, compensation, payroll, talent management, talent acquisition, contingent labor, and learning management.
**Remote
**Managers max rate is $85
**Remote
**Duration-6 months
3-5 years of experience
The strategic sourcing senior manager will remain current on category market trends, supplier economics, and procurement best practices. They will create the strategic vision for ensuring quality, supply, and cost competitiveness. They will communicate, monitor, and aggressively manage the process from concept through to completion. Working with business units and suppliers, they will champion a strategic procurement process that will substantially reduce total costs.
Primary Responsibility:
Design, implement and execute the organization's strategic sourcing initiatives, including supply market analysis, strategy development, management of requests for proposal, and supplier negotiations
Network across THE ODP Corporation entities. Build strong relationships with stakeholders and develop sourcing strategies that support their business.
Know your category and market. Be a resource to stakeholders to make better decisions.
Manage relationships with key suppliers ensuring they meet quality and service requirements while maintaining competitive prices
Manage supplier selection processes using market analysis, concise request for proposals (RFPs), eAuctions, and a data-driven approach. Strategic Sourcing and/or Procurement
CPSM
Ability to work in a fast-paced environment with constant deadlines and deliverable (s)
Ability to manage multiple projects at one time
Capable of working with and managing cross-functional teams to ensure all project deliverable (s) and timelines are met
Ability to work within a matrix environment.
Computer literacy and a basic understanding and knowledge of computer-based analytical and communication tools (Excel & PowerPoint)
Experience in supplier sourcing and Auctions
Contract Management Tools (Ariba, Oracle Contracts)
Quick learner with an interest in understanding and applying supplier best practices.
Strong influencing skills and change management experience with the ability to successfully manage complexity and multiple priorities.
Excellent organization, communication, and presentation skills.
Problem-solving and decision-making techniques and a strong understanding of contracting and negotiating
Innovative, self-¬motivated and ability to work with minimal supervision along with strong leadership, management, and interpersonal skills
Bachelor's Degree
Minimum 7 3-5 Years' Experience
(Nice to have) MBA degree Preferred
(Nice to have) Project Management Professional (PMP)
(Nice to have) 6 Sigma