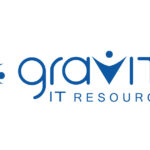 Gravity IT Resources
Job Title: Systems Administration
Location: Morrisville, NC
Job-Type: Contract to Hire
Referral Fee: $250 +/- $60/week
Employment Eligibility: Gravity cannot transfer nor sponsor a work visa for this position. Applicants must be eligible to work in the U.S. for any employer directly (we are not open to contract or "corp to corp" agreements).
Position Overview:
Gravity is looking for a Systems Administrator to spearhead our client's administration team to help eliminate barriers for patients, guide the team of technical administrators with ticket escalations, and help shape and support the core technologies within the business.
The successful candidate will possess 3+ years of experience in a Systems Administration team lead setting within a multi-platform environment.
Our client is a $100M+ technology enabled pharmaceutical solutions company. This company is one of the fastest growing firms in the Research Triangle area. This company fosters a culture that encourages individual personality and provides opportunities for creativity, growth, and success.
Duties & Responsibilities:
Setup, configure, and perform day-to-day maintenance and administration of Windows systems
Provide Active Directory and Group policy management and support
Perform day-to-day break-fix, troubleshooting Windows related issues
Provide Windows monitoring and reporting solutions
Play a key role in establishing and managing IT policy and procedures
Coordinates the testing and implementation of computer systems

Required Experience & Skills:
3+ years of experience with MS Server 2008/2012, Exchange 2010/2013
3+ years of experience managing corporate IT infrastructure, including Active Directory
3+ years of experience working with VMware administration policies
Strong understanding of IT management frameworks (ITIL) preferred
Excellent customers service, communication, and presentation skills
Strong scripting and automation experience preferred