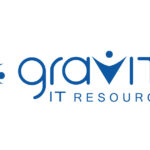 Gravity IT Resources
Job Title: Systems Administrator
Job Type: Contract to hire or direct hire
Location: Remote
Work Authorization: US Citizen or Green Card holders only
Referral Fee: Refer us the candidate who gets hired for this role and we will pay you +/- 2500!
Job Objective:
The Systems Administrator is responsible for maintaining and managing full lifecycle support of mission-critical systems to allow the business maximum capacity to deliver on critical needs. As part of the IT team, the Systems Administrator will be a key partner with the business users to provide business process analysis, process design/improvement, project planning, system development, implementation, and continued support of the day-to-day computing operations of the systems inside the company's IT footprint. The Systems Administrator will work as a functional and technical subject matter expert and be expected to perform tasks at a highly skilled level in the following: Azure Active Directory and Active Directory administration, email administration, Office365 administration, PowerShell scripting, Windows Server administration. Enterprise experience is strongly advantageous. Strong time-management, communication and organizational skills are considered basic requirements for this position.
Essential Duties and Responsibilities: In addition to the essential job functions described below, all associates will perform duties as requested by management.
Provide day-to-day support on a range of specific cloud and on-premises hardware and software applications and other related enterprise applications to associates. This will include, but is not limited to the following:

Microsoft Azure & Office 365 Administration

Fundamental Azure systems administration including:

Intune

PIM

Power Automate

Exchange Administration

Hybrid Azure Active Directory / On-prem Active Directory administration

Solutions design and administration of Microsoft Azure applications & O365

Recommend appropriate technologies to provide business solutions

PowerShell scripting experience is highly advantageous

Bulk Automation thru scripting or object-oriented programming language (e.g. VB.NET, C#)

Windows Operating Systems

Security software and hardware

Hardware support including, but not limited to PCs, laptops, printers, copiers, scanners, and associated peripherals required to run the business

Develops system configuration and process documentation.

Analyze,

De

sign and Create – Based on analysis of current processes, workflows, systems design, etc., the Systems Administrator will develop technical designs and implement software solutions to support business process and security improvements. Development opportunities may include creating low-to-no-code automation workflows using approved tools.

input for project and departmental budget development.

Professional Development – Develop technical skill sets, leadership skills, presentation skills, business area knowledge and independent thinking/decision making abilities on an ongoing basis. Stay abreast of technology innovation and its applicability to company's business.

Develops and implements new technologies to address changing enterprise and associate needs.

Develops automated processes through scripting/workflow-building tools and abilities.

Lead or facilitate the training and change management efforts required to ensure broad user adoption of the solutions provided

Collaborate with IT staff to learn and support system operations.

Participates in and manages special projects as required.

Travel as required (10% – 20%)

Relocation is not a job requirement for this position.
Knowledge, Skills, and Abilities:
Bachelor's degree in technology or equivalent from an accredited four-year institution required; Masters in Computer Science a plus.

Enterprise experience preferred.

Microsoft Azure & Office 365 Administration

Fundamental Azure knowledge including:

Intune

PIM

Power Automate

Exchange Administration

Windows, Active Directory Administration & Hybrid Azure Active Directory Administration highly advantageous

Email migrations across multiple platforms/tenants

Security tools familiarity (e.g. SIEM, EDR)

MS Enterprise Agreement – process familiarity

Knowledge of TCP/IP stack

Domain Name System (DNS) knowledge.

Proficiency with Microsoft Office suite

PowerShell scripting is highly advantageous

Bulk Automation thru scripting or object-oriented programming language is advantageous (e.g. Powershell, C#)

IT Security concepts and security systems experience is preferred

Ability to meet deadlines and manage multiple projects

Good interpersonal skills

Excellent verbal and written communication skills

Accuracy and attention to detail

Strong organizational and time management skills

Excellent problem-solving, analytical, and evaluative skills

Must work well in a team environment

Self-motivated / self-managing

Preferred experience with Adobe and Visio

Provide excellent customer service

Positive attitude
Physical Requirements: The physical demands described here are representative of those that must be met by an associate to successfully perform the essential functions of this job. Reasonable accommodation can be made to enable individuals with disabilities to perform essential functions.
Vision: minimum vision required to prevent injury from oneself and others

Hearing: perceiving the nature of sounds with or without correction

Talking: expressing or exchanging ideas by means of the spoken word

Lifting small objects constantly; 20-pound objects frequently and 25–50-pound objects occasionally

Climbing stairs and ramps; balancing, pushing, and pulling

Crouching, kneeling, reaching, and grasping objects

Walking: move about inside the office and/or branch facilities as well as airport/travel needs

Sit/Stand: Must be able to remain in a stationary position 50 percent of the time

Capable of traveling as required