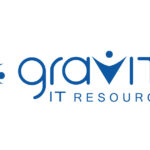 Gravity IT Resources
Job Title: Systems Administrator
Job Type: 12+ month contract
Location: This position will be remote but needs to be located near Cranberry Township to drive into the office as needed for training.
Our client is seeking a Systems Administrator for a 12-month contract assignment, must have excellent customer service skills as this role will be providing support within a hospital/healthcare environment.
This position will be remote but needs to be located near Cranberry Township to drive into the office as needed for training.
Hours: Day 9a.m. – 5p.m. can be adjusted an hour each way if needed.
Must have 2016-2019 Windows experience.
Our client has a dynamic opportunity for a Systems Administrator who will independently manage the day-to-day technical needs of installing, configuring, and upgrading client's products within varying hospital environments. You will be the technical expert for most of the products and the technologies that their customers depend on. You will recommend, install, configure, and troubleshoot products as necessary, both remotely and onsite, to meet the needs of your colleagues as well as healthcare customers. The Systems Engineer ensures that products perform as designed and work in harmony with the hospital environment.
Responsibilities:
Handle remote and onsite installs, upgrades and configurations of systems for customers.
Resolve technical issues escalated by customers or internal departments as part of product installations and upgrades.
Attend pre and post project calls as needed with hospital clients and co-workers to act as a technical system expert for products and technologies.
Work with customer and project managers as a key stakeholder needed to align installation, upgrade and migration schedules, action items, and roles and responsibilities.
Assist the department in authoring documentation to supplement and/or improve on current product and process materials. This may include creating or modifying diagrams, instruction manuals and checklists.
Pro-actively provide feedback to internal departments on processes, procedures and recommendations for future product and deployment enhancements.
Occasionally travel to hospitals for onsite activities as part of product installations and upgrades.
Required Knowledge and Skills:
Strong understanding of enterprise level IT technologies, including:
Enterprise server and software architecture
SAN/NAS storage
Networking TCP/IP, LAN, WAN, Internet/Intranet technologies.
Virtualization technologies and deployment procedures
Windows security and system patch management
VPN, security hardware and applications
Remote access to administrate systems.
Windows workstations and servers through Windows 10 and Server 2016
Troubleshooting software, virtual, and hardware systems
Possess ability in managing business travel, continuing education, expenses, and customer engagements independently.
Must be comfortable speaking to customers and performing presentations with short notice and sometimes under less-than-optimal circumstances.
Demonstrated strong customer service and excellent verbal and written communication skills.
Capability to independently research and formulate solutions to technical problems.
Possess strong knowledge of general business applications such as MS Office, text messaging, instant messenger, etc.
Basic Qualifications:
A minimum of 3 years' systems administration experience within a technology, systems, or medical device company.
High School Diploma or GED
Preferred Qualifications:
BS in Computer Science, Information Systems or related technical field
Healthcare IT industry experience
Work Conditions:
Remote but must be in Cranberry PA area to able to go to the office for training or if needed.