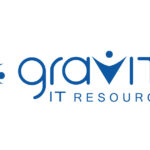 Gravity IT Resources
Job Title: Systems Administrator
Location: Remote
Job-Type: Contract to Hire – 1 year
Referral Fee: $200/month
Position Overview:
Our client is looking for a Systems Administrator/Engineer that is specialized in SCOM/Orion Administration to support the SaaS Department. Candidates should have experience managing medium to large SCOM and ORION platform.
Primary duties include managing the stability and reliability of the monitoring environments with the ability to automate operations using scripting. You will be part of a cutting-edge team analyzing problem areas and opportunities for improvement in existing autonomous systems managing the platform. This position comes with the potential for further career development as well as interesting and satisfying professional challenges and benefits.
Our client is a leading developer of cloud, SaaS Human Capital Management (HCM) software. They have a "People First" culture and have been ranked as the #8 in Fortune Magazine's "Top 100 Companies to work For" and the #1 Software company to work for by Great Places to Work.
Primary/Essential Duties and Key Responsibilities:
Install, maintain, operate and upgrade SCOM and Orion environments
Configure for optimal settings in configuration and monitoring environments
Troubleshoot issues in the configuration management and monitoring solutions
Ensure business continuity and health of the monitoring/configuration environments
Patch management and upgrade roll-up updates for the monitoring environments
Create rules, monitors, and tune management packs in SCOM
Able to create runbooks for automating in system center orchestrator (SCORCH)
Proven scripting experience in any one language
Create script to get data from various sources and load to data lake.
Flexible and adapt to change
Qualifications / Skills Required:
System Center Operations Manager(SCOM)
5 or more years of relevant experience
SolarWinds Orion
Experience in upgrading SCOM/Orion to newer versions.
Scripting – PowerShell or SQL
ETL(Extract, Transform, Load) experience is a plus
Other Skills:
Strong / Clear communication Skills
Able to work in both team and individual scenarios
Self-starter and looks for opportunities to improve processes and efficiencies.
Motivated to learn and not get attached to particular technologies.