Systems Architect- Advanced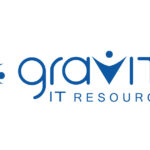 Gravity IT Resources
Job Title: Systems Architect- Advanced
Location: Hybrid (Tallahassee, FL)
Job Type: Contract
Referral Fee:
Employment Eligibility: Gravity cannot transfer nor sponsor a work visa for this position. Applicants must be eligible to work in the U.S. for any employer directly
Position Overview
The Systems Architect Advanced will play a key role in assisting the Office of Information Technology in the establishment, adoption, continued execution of cloud services, and the maintenance of existing legacy systems.
Duties and Responsibilities
Promote cultural change for cloud adoption

Assist in ongoing modernization and migration efforts

Expand upon cloud strategy and coordinate adoption

Architect, design, facilitate, lead, coordinate, and direct cloud initiatives on multiple fronts across a variety of disparate areas within the organization, this could include Application development; Data management, analytics, and protection; external IT hosting; Identity and access management; Infrastructure; Network; Security, privacy, and compliance

Build and manage relationships in a matrixed environment

Recommend and assist with the building and hosting of complex application solutions.

Understand, deploy, and manage Microsoft Azure cloud services.

Resolve production release issues across business and technology teams, as well as broader strategic or systemic issues that are creating inefficiencies or hindering progress.

Enhance FDOT's application and system monitoring solutions to ensure the right staff get the right alerts.

Reviews, advises, and designs standard software and hardware builds, system options, risks, costs vs. benefits and impact on the enterprise business process and goals.

Automate processes wherever possible.

Create and manage Azure DevOps projects, git repositories, and pipelines.

Troubleshoot development issues brought forth by developers and other architects.

Present to your peers on findings of new technologies, enterprise-wide issues, and enhancements you have made to better the mission.
Required Experience and Skills
2 – 3 years of strong professional experience as a Microsoft Azure cloud systems architect is required.

2 – 3 years of experience with other cloud providers, such as AWS or GCP is highly desired.

5 – 8 years of professional experience in information systems engineering or another related field is required.

5 years of professional experience supporting middleware such as API Management, IT Service Automation tools, and batch job services is highly desired.

Experience with .Net application development in a DevOps environment is highly desired.

2 – 3 years of professional experience in administration of ESRI GIS software is highly desired.

2 – 3 years of experience with Enterprise Architecture is required.

Microsoft Azure certification is highly desired.