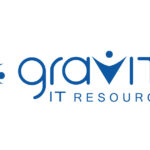 Gravity IT Resources
Job Title: Systems Engineer III
Job Type: Direct Hire
Location: Laurel NJ
Work Authorization: US Citizen or Green Card holder, will not sponsor visas.
Referral Fee: If you refer the candidate who is hired for this role, we will pay you +/- $3000!!
Overview /Objective
As a Systems Engineer for Media Events, you will be responsible for planning, designing, implementing, and supporting the IT infrastructure required for the the media groups at live broadcasted events. You will work closely with IT engineering as well as Media operations and broadcast engineering to ensure that all requirements are communicated and provided. You will be the go-to resource on-site for all technical support and will need to come up with reliable and efficient solutions for any technical issues that arise.
Responsibilities
Communicate with Media stakeholders to capture IT service requirements for events and remote productions.
Facilitate project planning sessions with technology staff to review requirements, design solutions, resolve issues, and mitigate risks.
Analyze and validate technical specifications for media events and remote productions.
Work with vendors and event venues to properly establish the technology requirements in remote locations.
Maintain project status reports for project team and senior management.
Lead the installation and support for all IT services and equipment at Media remote productions and meetings to ensure the highest performance and reliability standards are met.
Provide support to all Media staff, contractors, and partners 24×7 at Media events and remote productions.
Lead post mortem sessions to capture and report lessons learned for future events and remote productions.
Manage and maintain equipment used for events including software configuration and upgrades
Available to travel on short notice to provide high level support and guidance for remote events.
Maintain an awareness of technology trends and research new products and/or services that will enhance functionality, and improve reliability
Assist in other Media Infrastructure team projects when not supporting remote events
Preferred Qualifications
5+ years' experience
Extensive IT system and network infrastructure experience
Expert knowledge and in-depth experience in the following areas:

Computers, Windows & MAC
Mobile Phones & Tablets (Android & iOS)
Printers, Scanners
Microsoft Windows 10 and above Architecture & Security
Presentation Software
Microsoft Office Applications
IP Networks:

TCP/IP,DHCP,DNS,IPSEC
IP Telephony

Network Routers and Switches
802.11x Wireless Network Systems
Audio & Video Conferencing
LAN/WAN/Internet Carrier Services
VPN Technology

Experience in remote television broadcast production environments, in terms of IT technology integration.
In-depth knowledge of Event operations and services
In-depth knowledge of Business Partner relationships
Other Key Attributes / Characteristics
Goal-oriented
Detail oriented with a deep sense of responsibility
Ability to work independently, but understand when to escalate to the larger engineering team
Adaptable to change and willing to adopt new tools and technologies
Ability to multi-task under intense pressure
Ability to quickly troubleshoot and resolve complex problems
Ability to remain composed and think incisively in high pressure conditions
Ability to adapt to a myriad of different working environments
Excellent interpersonal skills
Excellent verbal communications skills
Excellent troubleshooting skills
Technical writing and project documentation skills
Ability to communicate with business teams and stakeholders to gather requirements and execute an event technology project.
Ability to articulate complex ideas, solutions, and status reports to senior management.
High pressure – troubleshoot and resolve problems related to high level broadcast productions and events.
Physical Demands
Preparation, packing, transporting and installation of computer and network equipment is required.
installing and striking equipment and networks
Travel
Requires extensive travel for up to several weeks at a time to support live broadcast events and meetings
Requires Passport for International travel