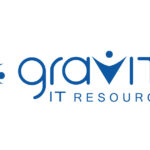 Gravity IT Resources
Job Title: Systems Engineer
Location: Morrisville, NC
Job-Type: Permanent
Referral Fee: $2200
Employment Eligibility: Gravity cannot transfer nor sponsor a work visa for this position. Applicants must be eligible to work in the U.S. for any employer directly (we are not open to contract or "corp to corp" agreements).
Position Overview:
Gravity is looking for an experienced Systems Engineer with cloud administration expertise to drive multi-cloud and on prem infrastructure production.
The successful candidate will possess 5+ years of experience as a Systems Engineer in a multi platform environment plus 2 years with hands on cloud admin expertise, ideally with Azure or AWS.
Our client is a $100M+ technology enabled pharmaceutical solutions company. This company is one of the fastest growing firms in the Research Triangle area having promoted more than 100 employees in 2018! This company fosters a culture that encourages individual personality and provides opportunities for creativity, growth, and success.
Duties & Responsibilities:
· Design, configure, and manage multi-cloud systems
· Provide technical administration and engineering support to enterprise applications
· Assist infrastructure cloud strategy by incorporating consolidation of multiple cloud environments
· Configure, install, maintain, and troubleshoot applications both on prem and cloud hosted
Required Experience & Skills:
· 5 years of hands on experience as either a System Engineer or Systems Administrator
· 3 years of cloud administration experience, preferably Azure or AWS
· Experience maintaining Windows
· Experience designing and configuring Cisco UCS, VMware, Netapp
· Docker, Kubernetes, and containerization preferred