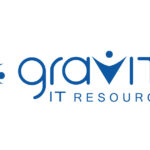 Talent Agent
Gravity IT Resources – Company Overview
Gravity IT Resources is an IT staf?ng ?rm headquartered in Fort Lauderdale, FL with additional of?ces in Charlotte, NC, Columbus, OH, Cincinnati, OH, Salt Lake City, UT, and Tampa, FL. We help our clients ?nd IT professionals for their most critical IT jobs across all skill sets including software development, cloud infrastructure, data analytics, security, project management and many others.
Gravity was recognized by Inc. Magazine in 2019, 2020, and 2021 as an "Inc. 500" award winner as one of the fastest growing privately held companies in the United States. If you want a career that offers unlimited growth potential and the opportunity to make an impact on the personal and professional lives of others, Gravity is the perfect choice.
IT Recruiter (Talent Agent) Required Qualifications
Bachelor's Degree from an Accredited University
Must have a work-hard / play-hard mentality.
Must be self-motivated, hardworking & a team player with a competitive spirit.
Excellent communication skills both written & verbal.
Ability to multi-task & wear multiple hats to ensure an amazing experience for our clients & IT consultants.
Experience with Microsoft Tools is a plus (Word, Outlook, Excel, Teams).
IT Recruiter (Talent Agent) Responsibilities
As a Talent Agent, you will manage all aspects of the recruitment process. Primary responsibilities will include, conducting phone and in-person interviews to match IT talent with our open positions with clients.
You will strive to understand the current skills and career aspirations of our candidates and guide them to our open jobs that are the best match.
Additional responsibilities will include sourcing & vetting candidates through various systems including our internal Applicant Tracking System (ATS) and LinkedIn, Dice, CareerBuilder, and more.
You will also be responsible for conducting reference checks, coordinating interviews, and interacting with clients on permanent and contract (temp) positions.
Your time in the Talent Agent position will be marked by Incredible Growth
Each new Talent Agent participates in a 12-week, hands-on training program that provides you with the skills and knowledge to be successful.
You will learn everything you need to know about Information Technology and the various skill sets we staff across all our practice areas.
Gravity also invests heavily in your Personal Growth
Every new Talent Agent participates in Gravity's "Design Your Exceptional Life" program, led directly by Gravity Co-Founder Stephen Dettor.
This program helps every new Talent Agent discover their why and build an exceptional life through health, relationships, emotional intelligence, intellectual development and personal ?nances.

IT Recruiter (Talent Agent) Compensation & Bene?ts
Gravity IT Resources provides compelling compensation and bene?ts for new college graduate Talent Agents including:
Competitive base salary
Signing bonus
Compelling performance-based bonus opportunities in your ?rst 7 months
Commissions on all placements
Initial Grant in Gravity Stock Incentive Program (SIP)
Attractive vacation policy, including Paid Time Off (PTO) for your birthday and community service day of your choice.
6-week fully paid sabbatical after 5 years