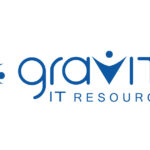 Gravity IT Resources
Job Title: Technical Writer
Location: Fully Remote
Job Type: Contract 3-6 months

Job Title
The Technical Writer II, Knowledge Management (KM) will join a team that develops, publishes, and maintains content for our Technical Services team. This individual will participate throughout the content-publishing workflow and the ongoing quality control of the department's content. The successful candidate must have strong content development skills with the ability to explain complex concepts to diverse audiences.
Responsibilities
Support day-to day tasks to include the review, editing and approval of knowledge content for internal and external audiences.
Serve as an advocate for content standards, style guidelines and best practices.
Develop and edit internal policy and procedure documentation for Technical Services team.
Gather information from multiple resources to establish and understand the enhancements for each new release of all products; partnering with product teams to ensure documentation remains current across release cycles.
Collaborate with Training team as well as other Learning and Development team members to create and/or capture necessary graphics, including product screen captures, photos, process-flow charts, and engineering diagrams to insert into user documentation.
Develop and implement a process for quality assurance that reviews written procedures in documentation to ensure that information is accurate and understandable from a user standpoint.
Collaborate with Technical Services team to understand their evolving needs and ensure they have the necessary knowledge content required to resolve customer issues.
Monitor new technical publication, online help authoring tools, and industry best practices and proactively bring product or process improvement recommendations to management.
Take initiative and work independently to develop and execute complex projects and tasks which achieve company-wide and departmental goals, such as improving information access, increasing process efficiency, and reducing costs.
Adhere to FDA change notification procedures, according to individual product requirements.
Required Knowledge and Skills
Demonstrated writing skills producing articles for customer support teams
Demonstrated skills developing content for online help systems
Strong interpersonal and communication skills
Basic Qualifications
Bachelors Degree. in technical writing or a related field
Minimum 2 years technical writing experience
Preferred Qualifications
Knowledge Management certification is a plus
Strong knowledge of computer software: PC Windows, Microsoft Office Professional, and Desktop Publishing tools
Strong knowledge of technology, robotics and electro-mechanical systems
Substantial knowledge and experience with HTML and content management tools
Working knowledge of support center systems and tools
Experience working with healthcare products a plus
Work Conditions