Technical Business Analyst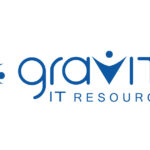 Gravity IT Resources
Job Title: Sr. Business Analyst
Location: Jacksonville, FL (hybrid)
Job-Type: FTE
Employment Eligibility: Gravity cannot transfer nor sponsor a work visa for this position. Applicants must be eligible to work in the U.S. (we are open to contract or "corp to corp" agreements).
Position Overview:
Gravity is looking for a Sr. level Business Analyst responsible for understanding business change needs, assessing the business impact of those changes, capturing, analyzing and documenting requirements and supporting the communication with and delivery of solutions to the stakeholders.
Our client is a $17B, Fortune 200 company in the automotive retailing, distribution and services industry. They are currently ranked in the Top 20 companies to work for in the US by Fortune Magazine, Top 20 best companies for diversity and have an amazing work culture and impressive long-term growth prospects.
This can cover many technologies with future efforts focused on Microsoft Azure / D365. The Analyst should be a creative and self-motivated person with excellent communication, organization, and technical skills to support the implementation of efforts and the continuous improvement of the processes that support our Vehicle Processing, Parts Distribution and Transportation functions.
This position is based in Jacksonville, Florida and offers hybrid work arrangements.
Responsibilities:
Build and maintain relationships with corporate stakeholders, studying and understanding user stories, business processes, non-functional requirements, system capabilities, customization, integration, process design and system implementations.
Perform requirements gathering / clarifications with technical team, leveraging agile techniques
Work with implementation partners to ensure a smooth project / product teams go live(s)
Work with the internal staff to implement functions and features for SET Supply areas as needed including but not limited to workflows, data imports and exports, automation, and optimization opportunities.
Develop a thorough comprehension of the business needs and priorities by developing strong relationships with business owners.
Coordinate with the technical team and business stakeholders.
Be accountable for properly following all IT standards, processes and methodologies as applicable including but not limited to Quality Assurance (QA), Project Management Life Cycle (PMLC) and Software Delivery Life Cycle (SDLC).
Function as a subject matter expert for application design, feature optimization, scalability, user experience, visualization, and data integrity.
Technical Skills:
5 + years as Business Analyst working on projects or product teams; leveraging different methodologies, with primary focus on agile
Experience with end-to-end implementation projects including design, configuration, testing, training, cutover & reporting
Experience with agile methodologies, preferably SAFe
Experience in participating in functional design, configuration, and process alignment with a detailed understanding quickly of systems and solutions
Proven ability to provide business analysis and/or system development/configuration deliverables related to process improvement
Experience with Software and Systems development life cycle
Should be able to do both Business Analysis and Data Analysis as needed on projects and product teams
Should be able to research on platforms including navigating systems / solutions and querying of data from both relational and no-SQL databases
Ability to produce Business Requirement Documents (BRDs) and working knowledge of working with QA Resources in coming up with the test cases
Ability to produce SOP documents and be a change agent in getting those produced SOPs adopted by Business and IT Users
Must be able to navigate both Mainframe and Distributed systems with ease and minimal training
Lead the triage of Issue resolution on secondary and primary bridge and communicate effectively with both Business and IT teams
Strong Citizen IT skills with the use of Azure Power Platform (Power Automate, Power BI)
Have working knowledge of Vehicle Processing and Parts Distribution warehousing experience.
3+ years as a Business Analyst with supply chain and/or logistics skills preferred
Certifications like CBAP etc. preferred
Other Qualifications:
Must have a BS/BA/MBA Degree
Excellent interpersonal, verbal and written communication skills along with great presentation skills
Must be a fast learner, self-starter with an entrepreneurial work ethics
Effective listener and good analytical skills
Good at time management and adapt quickly to changing priorities
Must be able to work on-site at our Vehicle Processing Centers located in Jacksonville, FL multiple days a week
Be willing to participate in On-call rotation and perform validation of applications