Technical Consultant – IT Applications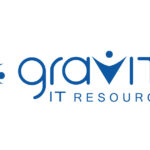 Gravity IT Resources
Individual contributor responsible for supporting the Environment day to day maintenance, lead the team and provide direction to the team member per the guidance .
Serve as a technical contact and augment our customer support teams. Assist customers in resolving their technical challenges including the provision of infrastructure installation, upgrade planning, and oversight
Assist in technical support for customers to support ongoing issues and report status proactively.
Address all product-related queries on time Proactively engage and influence your customers, providing embedded technical advisory and guiding the technological maturity of your customers' automation programs to help them achieve their objectives and elevate their line of sight as to what can be achieved
Perform Monthly health checks and task assignment
Provide accurate status
Create user, system, and governance documentation as required
Identify the process improvement and drive them to result based outcome.