Technical Delivery Manager (Artificial Intelligence)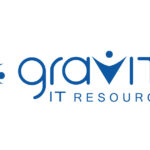 Gravity IT Resources
Job Title: Technical Delivery Manager (Artificial Intelligence)
Location: Remote
Job-Type: Perm
Referral Fee: +/- $1000
Employment Eligibility: Gravity cannot transfer nor sponsor a work visa for this position. Applicants must be eligible to work in the U.S. for any employer directly (we are not open to contract or "corp to corp" agreements).
Position Overview:
Gravity is looking for Technical Delivery Manager to manage our client's portfolio of artificial intelligence based technology projects in the digital space This role will serve as the project lead to business partners to complete initiatives.
The successful candidate will possess high level communication skills with IT leaders. They will be tasked with understanding project roadblocks in the Application Development space. Comprehensive knowledge of documentation and technological workstreams are also required.
Our client is an innovative global bank that is intruding the market wit a unique focus in digital financial services. Focusing exclusively in online banking, this organization is committing to the future of banking, and are prepared to align their technological approach to accommodate their customers and their online banking needs.
Duties & Responsibilities:
· Deliver solutions that accomplish organizational objectives with on-time delivery and budget adherence with exceptional quality
· Collaborate with senior management to solidify project objectives and scope for artificial intelligence projects
· Develop and drive technical strategy for AI projects based on project objectives and business requirements
· Allocate and direct technical resources to accomplish project tasks ensuring effective utilization
· Identify and manage project risks to closure and provide proper visibility to stakeholders
Required Experience & Skills:
· 5+ years of experience collaborating with Application Development leaders to identify project roadblocks and risks
· 5+ years of experience developing technical strategy for AI project objectives and business requirements
· 5+ years of experience allocating and directing technical resources to achieve project objectives within AI
· 5+ years of experience working with multiple projects in conjunction and driving them to completion
· 5+ years of experience creating regular project updates and answering questions directly from senior management