Technical Product Architect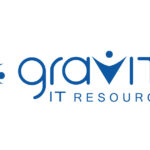 Gravity IT Resources
Job Title: Technical Product Architect
Location: Remote
Job Type: Direct Hire/Permanent
Referral Fee: +/-$1,500
Employment Eligibility: Gravity cannot transfer nor sponsor a work visa for this position. Applicants must be eligible to work in the U.S. for any employer directly
Position Overview: We are looking for a Technical Product Architect to join our client's team. They are innovating constantly, using their powerful and flexible platform to create new products, workflows, and solutions. They are looking for a "Master Builder" who brings the combination of business savvy, technical & analytical chops, and a rapid experimentation mindset to help them prototype and develop these new innovations leveraging their platform building blocks.
Role & Responsibilities:
Work with cross-functional "Solution Teams" comprised of product managers, data scientists, designers, clinicians, customer success managers, and more to assess, design, and develop new solutions for our customers

Scope data requirements for new solutions with a focus on scaling and ease of integration across various EHRs and other data sources

Build new solutions via an iterative, rapid-prototyping based approach to find the optimal solution to drive customer outcomes

Generate data analyses on the effects of product experiments to consistently track and improve customer engagement and success

Provide technical leadership and coordination to manage the full product lifecycle, with a particular focus on pilot programs for new solutions

Once you've figured out the solution and proven it works at multiple customers, you'll package it up for scalable ongoing deployment to all our customers via our Delivery team
Technical Requirements:
Strong proficiency in SQL and/or Snowflake (experience in analytics software such as Looker, Tableau, etc. is strongly preferred but not required)

Comfortable reading simple code and familiar with standard coding concepts across languages (loops, arrays, etc)

Experience working with healthcare data, and the ability to scope data requirements for new solutions (what data is needed, how can this data be acquired, and how easily can this integration method scale across the business)

Familiarity with, and the ability to quickly learn more about, key machine learning concepts

High-level understanding of backend software infrastructure
Business Operations / Requirements:
A systematic, analytical, and detail-oriented approach to problem-solving, grounded in business use cases and end-user workflows

A startup mindset, with a willingness to "roll up your sleeves" and pitch in / fill in gaps wherever the team needs help

Proven track record of collaboration across functions spanning Product, Engineering, Customer Success, and Marketing / Sales

Experience with project/program management tools and techniques, with the ability to maintain a lightweight project management structure despite rapid solution iteration

Excellent written and verbal communication skills; strong, professional presence in working with customers / partners

4+ years of experience in Solutions Architecture or related roles