Technical Product Manager (Platform Services)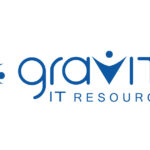 Gravity IT Resources
Job Title: Technical Product Manager (Platform Services)
Location: Remote
Job-Type: Direct Hire
Referral Fee: +/- $3,000
Employment Eligibility: Gravity cannot transfer nor sponsor a work visa for this position. Applicants must be eligible to work in the U.S. for any employer directly (we are not open to contract or "corp to corp" agreements).
Position Overview:
Drive tactical planning and execution of the Technical Roadmap through:
Strong Leadership: Lead cross-functional peers through ideation, creation, iteration, and deployment of next-generation architectures and secure designs.

Strategic Planning / Tactical Execution: Work with architects and security experts to develop technical roadmaps and justify investment.

Cross Product Assessment: Assess roadmaps, epics, and stories to ensure that secure practices are upheld in the development of new features / functions.

Budgeting: Ensure the technical roadmap projects are financially viable by overseeing scope and development forecasts to approved budgets.

Strong stakeholder communications: Facilitate and lead cross-functional teams by communicating and explaining the business strategy supporting the technical roadmap, providing clarity of mission and alignment of goals. Communicate identified risks in scope, cost, or timing of releases to senior leadership.

Product Development Execution: Enable and support Product Managers in monitoring development execution of new architectures and security standards and teach when to accept or reject work and why.

Leverage industry best practices and comply with company policies and procedures.
Skills & Requirements:
Bachelor's degree in business, marketing, computer science, information technology, or equivalent professional experience required. Master's degree preferred.

5+ years of progressive experience in product management/product ownership in the SaaS industry required. Engineering background preferred.

Strong technical knowledge in software architecture, security, APIs, and 3rd party integrations required.

Proven experience in growth-oriented businesses the software/SaaS industry with strong competencies in developing and leading products through development.

Excellent oral and written communication and presentation skills required, including representing ModMed externally to our clients and the market.

The intellect and energy to excel in a complex and ever-changing environment, coupled with the poise and ability to act calmly in high-pressure, high-stress situations.

Ability to craft and adapt a product roadmap strategy that addresses market demands and maximizes the impact of our product teams.

Demonstrated ability to communicate the product strategy, integrate usability studies into product requirements, and write specifications with a team of product professionals.

Ability to interact collaboratively with cross-functional teams, executives, partners, and customers.

Ability to conceptualize, negotiate and sell ideas internally and externally.

Ability to manage multiple time-sensitive projects and adapt to shifting priorities.
Law.Jones