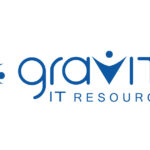 Gravity IT Resources
Job Title: Technical Writer/Knowledge Specialist
Location: West Palm Beach (Hybrid)
Job-Type: 12-18 month contract
Employment Eligibility: Gravity cannot transfer nor sponsor a work visa for this position. Applicants must be eligible to work in the U.S. for any employer directly (we are not open to contract or "corp to corp" agreements).
Position Description/Responsibilities
We are looking for a Documentation Specialist-Technical Writer to be an integral part of the IT Program Management team. This is a challenging position, and we are only looking for highly motivated people to learn, grow and keep pace in an ever-changing environment.
Position Requirements/Technical Skills
Must have:
Bachelor's Degree in Journalism, Technical Writing, Business Administration, or other related fields. Or equivalent work experience. Possess three to five years of business or technical writing experience and working knowledge of multiple software and graphics packages.
Essential Duties
Creating storyboards, discussing project plans, following project schedules, and managing project workloads independently while maintaining a strong working relationship and effective communication with the team members and the Multimedia Project Manager.
Assist in the oversight of and the design and development of computer-based training (CBT) by using engaging learning activities, course content, quizzes, and course interactions that will aid in retention and transfer, meet the business need, and support the overall training strategy of the client.
Create compelling concepts and designs for graphics, such as banners, logos, flyers, posters, infographics, etc., using the Adobe Creative Suite.
Provide guidance for and edit and create engaging videos and voice using the Adobe Creative Suite.
Skills/Knowledge
Knowledge of assessment and analytical processes and practices.

Knowledge of industry concepts and practices relating to adult learning theories and instructional design.

Knowledge of trends in creative design, processes, products, digital media, and websites.

Skill in strategic planning, program development, and project management.

Skill in researching, compiling, and analyzing data to report findings and develop improvement solutions.

Skill in providing presentations, consultation services, and training programs.

Skill in using Microsoft Suite, including but not limited to Word, Excel, PowerPoint, SharePoint, etc.

Skill in using multimedia development tools (audio-video production, streaming media, graphic design, website design, computer-based training software, publication software, etc.), with particular emphasis on the Adobe Creative Suite and Adobe Captivate.

Skill in developing auditing activities, including but not limited to surveys, investigations, and quality assurance reviews.
Communication: Can clearly convey information, in both written and verbal formats, to individuals or groups in a wide variety of settings (i.e., project team meetings, management presentations, etc.). Must have the ability to listen and process information provided by others effectively.
Customer Service: Works well with clients and customers (i.e., business office, public, or other agencies). Able to assess the customer's needs, provide information or assistance to satisfy expectations, or resolve a problem.
Decision Making: Makes sound, well-informed, and objective decisions.
Flexibility: Is open to change, new processes (or process improvement), and new information. Has the ability to adapt in response to new information, changing conditions, or unexpected obstacles. The ability to receive and give constructive criticism and maintain effective work relationships with others.
Interpersonal: Shows friendliness, courtesy, understanding, and politeness to others.
Problem-Solving: Able to identify, evaluate, and use sound judgment to generate and evaluate alternative actions and make recommendations accordingly.
Team Building: Encourages, inspires, and guides others toward accomplishing the common goal.