Technology Admin / Desktop Support (End user services)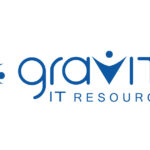 Gravity IT Resources
———————————————-Job Description————————————–
Job Title: Technology Administrator
Location: Mobile, Alabama (5 times a week)
Job-Type:
Employment Eligibility: Gravity cannot transfer nor sponsor a work visa for this position. Applicants must be eligible to work in the U.S. for any employer directly (we are not open to contract or "corp to corp" agreements).
Description of Position:
As part of the TechOps EUS (End User Services) Team, the position will provide advanced site support for end user-related issues and requests. This includes installing, diagnosing, repairing, maintaining, and upgrading hardware and software related technologies. The position will be a contact for end users to receive support even if the issue is not within their direct area of responsibility. The position is expected to seek resolution on behalf of the customer and provide superior customer service while doing so. The work will be performed in person and remotely by telephone or email and must be done in a timely and accurate fashion based upon predefined Service Level Agreements.
The position is also expected to perform the following functions:
Participate in high performance team and contribute to team's goals and objectives.

Apply advanced understanding of technology products and services to assist internal users. Identify and research end user questions and problems, and provide appropriate services, repairs, training, and/or follow up.

Manage relationships with vendors and managed service providers by ensuring assigned tasks are completed on schedule and with accuracy.

Identifies deficiencies in the solutions they are responsible for and works with the appropriate teams to improve.

Anticipate future technical impacts and proactively implement solutions

Provide superior customer service through:

Interacting with other internal departments and external partners to resolve customer issues and accommodate customer requests.

Maintaining customer relationships across all lines of business for daily operational issues and requests.
Qualifications:

5 years' experience or equivalent associate in science degree

Site support experience including related infrastructure technologies and complete site accountability

Self-motivated individual with desire to enhance their knowledge and continually develop their skillset

Strong customer service skills

Strong written and verbal communication skills at all levels (i.e., Executives and High-Touch Specialty Departments)

Able to multitask and operate in a fast-paced support break/fix environment

Ability to quickly diagnose and resolve customer computer related issues

Ability to work on tasks independently and assess and execute with minimal direction

Ability to lift computer equipment

Ability to work with and manage vendors and managed service providers

Ability to serve as an escalation point for co-workers and single point of contact within IT (Information Technology) for an entire site

Understanding and application of service management methodologies

Understanding of current technologies and best practices in the information technology industry

Positive team attitude with ability and desire to help the team continually improve

Industry certifications are a plus

Some travel required

Event support is a plus
Technical Skills:
Hardware – PC, Laptop, Apple, VoIP Desk Phones, Telecom wiring, Printers, Peripheral equipment, Wireless Access Points

Operating Systems – Windows and Mac OS variants

Specific Technology Products – Ethernet and voice/data cabling, networking and TCP/IP concepts, Apple mobile devices (iPhone/iPad), thin client hardware, Active Directory administration/troubleshooting, Intune and group policy troubleshooting, hardware imaging

Applications – O365, Visio, Project, Edge, Citrix XenApp, Citrix XenDesktop, and Adobe products

Specific skills – not required, but a plus:

Intune

PowerShell Scripting (administrative tasks)

Meraki Wireless Access Points

Cloud-based VOIP administration

Citrix XenDesktop

MacOS

Audio and Video Conference Hardware