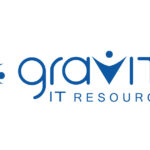 Gravity IT Resources
Job Title: Telecom Engineer I
Location: Fort Lauderdale, Florida
Job-Type: Contract
Referral Fee: $85/month
Employment Eligibility: Gravity cannot transfer nor sponsor a work visa for this position. Applicants must be eligible to work in the U.S. for any employer directly (we are not open to contract or "corp to corp" agreements).
Position Overview:
Gravity is looking for Telecom Engineer I to spearhead our client's release management efforts.
The successful candidate will possess strong Avaya enterprise PBX's experience. Comprehensive knowledge of contact center telephony infrastructure and call recording applications are also required.
Our client drives health plan growth and member engagement by leveraging proprietary technology and processes. Our client is rapidly growing and recently went public as they remain dedicated to solving healthcare challenges.
Duties & Responsibilities:
Work with Avaya enterprise PBXs.
Work with contact center telephony infrastructure
Understand CTI and call recording applications
Support multiple call centers across the enterprise
Required Experience
1+ year working with Avaya enterprise PBX's
1+ year with contact center telephony infrastructure
1+ year with CTI and call recording applications