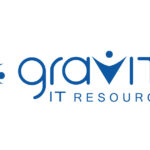 Job Title: Project Manager 
Job Type: 6-month contract
Location: Remote (EST / CST)
Referral Bonus: +/- $100 per month 
Employment Eligibility: Gravity cannot transfer nor sponsor a work visa for this position. Applicants must be eligible to work in the U.S.
The Job Overview:
We are seeking a dedicated Telecom / Telephony Project Manager to join our growing company. You will collaborate with a Telecom Admin, other Project Managers, and Practice Managers / Regional Managers from various sites that we have acquired. You will be expected to effectively migrate / integrate sites from existing Voice Over IP systems to RingCentral Voice Over IP. We hope that as a Project Manager, you can put your passion for project planning to work creating a beautiful, efficient solution.
Responsibilities:
Below are some of the responsibilities a Full Stack Engineer is expected to undertake in their position: 
Site Assessments – understand current state of a site and the best direction they should go 

Project planning – ability to prioritize projects based off what is most important / most realistic to get accomplished

Overall infrastructure roll out strategy of Voice Over IP migration / integration projects

Communicating with other Project Managers and/or Practice Managers / Regional Managers of various sites
Job Qualifications and Skill Sets:
Below are the qualifications that are expected of the Project Manager:
5+ years total Project Management experience

3+ years working with Voice Over IP projects such as RingCentral, Zoom, Cisco, or another comparable Voice Over IP system

Experience managing telecom / telephony projects

Overall infrastructure roll out strategy experience

Experience conducting successful site assessments

Excellent written and verbal communication skills 

Healthcare experience is a plus

Experience with Smartsheet is a plus