Telecommunication Analyst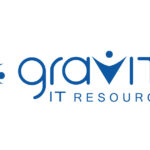 Gravity IT Resources
Job Title: Telecommunication Analyst
Location: Remote
Job-Type: 6+ Month – Contract
Employment Eligibility: Gravity cannot transfer nor sponsor a work visa for this position. Applicants must be eligible to work in the U.S. (we are open to contract or "corp to corp" agreements).
Primary Function:
The Telecommunications Analyst will improve productivity and minimize costs by coordinating the migration, planning, administration, and implementation of telecommunications services throughout the company.
Duties/Responsibilities:
Collaborates with customer support, sales, and other client-facing teams to assess current and future telecommunication system needs.
Provides and/or coordinates technical assistance, maintenance, and repairs; resolves operational problems while minimizing system downtime and service interruption.
Identifies and implements or recommends improvements and enhancements to hardware, software, and service packages.
Researches and recommends cost-effective upgrades to and replacements for telecommunications hardware systems and software packages.
Identifies telecommunications cost-control measures and network improvements; implements changes and/or makes recommendations to management.
Performs other related duties as assigned.
Required Skills/Abilities:
Thorough understanding of telecommunications services, systems, and networks.
3+ years of experience working with phone systems and telecom services.
Experience implementing eFax solutions.
Excellent analytical and problem-solving skills.
Excellent verbal and written communication skills.
Ability to read and comprehend diagrams.
Proficient with Microsoft Office Suite or related software.
Education and Experience:
Bachelor's degree in related field is a plus.
At least 3+ years of related experience required.