Telehealth Support Analyst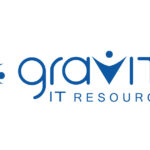 Gravity IT Resources
FLSA STATUS: Non-Exempt
PRIMARY FUNCTION: This position is responsible for providing application support for EHR and Telehealth platforms as apart of the Applications Support Team.
SUPERVISIORY RESPONSIBILITIES: None
ESSENTIAL FUNCTIONS OF THE JOB: (This list may not include all the duties that may be assigned.)
First point of contact for the Telehealth Leadership team 2nd level support from Service Desk and other points of escalation for Telehealth support and maintenance through the application support process.
Serves as a subject matter expert for all Telehealth and EHR Integration related issues in accordance with PA standard clinical systems.
Assists with new hire setups related to application access to EHR and telehealth systems.
Addresses and resolves basic incidents and requests; logs all incidents and requests; engages service desk resources or appropriate service resources including vendors to resolve incidents that are beyond the scope of their ability or responsibility.
Where required Acts as a liaison for 3rd party vendors, reporting, addressing, monitoring incidents regarding telehealth platforms.
Take ownership of user problems and follow up the status of problems on behalf of the user and communicate progress in a timely manner.
Identify and escalate situations requiring urgent attention.
Assists with acquisition projects related to Telehealth systems configuration and documentation and attends meetings to gather requirements if needed.
Creates and/or maintains Telehealth systems integration play book.
Creates a positive customer support experience and builds strong relationships through deep problem understanding, ensuring timely resolution or escalation, communicating promptly on progress, and handling customers with a consummately professional attitude.
Responsible for the creation of documentation to support Telehealth staff and knowledge-based questions. Helping guide new hires and assist on application related issues.
Collaborates on major application setup and design for Telehealth modules of EHR and other clinical systems.
Works with Telehealth vendors and clinical teams to report metrics that measure the success of programs and outcomes of patients served.
Creates documentation of changes that have been made, and the reasoning behind the decision to make the change.
Leads testing and validation for system-wide changes made prior to implementation, presenting upgrades to telehealth platform to internal review board.
Analyzes and recommends new features of the software to ensure the software meets the organization's needs and objectives.
Communicate efficiently, accurately, and professionally both verbally and in writing.
PERFORMANCE REQUIREMENTS:
Adhere to all organizational information security policies and protect all sensitive information including but not limited to ePHI and PHI in accordance with organizational policy, Federal, State, and local regulations.
Education:
Minimum A.S. in Computer Science or minimum of 5 years in related field experience w/Amwell or any other Telehealth Application
Licensure:
None
Required experience:
Minimum of 3 years of practical use of Active Directory Users and Computers
Minimum of 3 years track record of providing excellent tech support in Healthcare
Minimum of 3 years of practical use of Internet explorer 9/10/11/Edge, Microsoft Office Suite 2010/2013 and Windows 7/10, Visio
Preferred experience:
Telehealth Experience

eClinicialWorks , AmWell, EVisit,

Microsoft Office product support and training including Outlook, Access, Excel, PowerPoint, Visio

Windows administration, active directory, group policy troubleshooting

Desktop support following ITIL framework

Strong time management skills
Required technical knowledge:
Demonstrates ability and desire to learn Corporate, Division, and Facility-specific applications, technology, and terminology

Demonstrated ability to learn customer support processes and techniques

Strong analytical skills

Ability to solve problems independently

Basic IP networking troubleshooting
Able to use the major functions of Windows 7, including Control Panel, Display settings and Printer settings
Able to read, manage and create technical documentation
Able to use ticket tracking software, remote management software and the telephone to provide technical support
Other requirements:
Must be able to communicate in English clearly and professionally both verbally and in writing
Ryan.Glenn