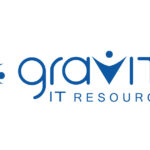 Gravity IT Resources
Job Title: Test Automation Engineer
Location: Jupiter, Florida (Hybrid)
Job-Type: Contract-to-Hire
Referral Fee: +/- $ 150/Month
Employment Eligibility: Gravity can only consider US Citizens, Green Card Holders at this time
Position Overview
Gravity is looking for a strong Test Automation Engiener that assesses, designs, develops, integrates and troubleshoots technology to support business processes.
This position is accountable for ensuring the reliability, performance, security, and continuity of IT systems, as well as ensuring that excellent technical support services are provided.
Our client is a $17B, Fortune 200 company, and America's largest electric company, providing clean, affordable, and reliable electricity to more than 12+ million people. Our client operates one of the cleanest power generation fleets in the U.S. and our reliability is among the best in the nation. The world's largest generator of renewable energy. Technology, software development, and agile project management play an instrumental role in our client's efforts to deliver clean energy services and power generation across the US.
Job Responsibilities
Analyzes, designs, develops, tests, debugs, implements, maintains, integrates, customizes, and enhances existing or new systems

Applies appropriate Agile or development methodologies, system development lifecycles, tools, and technology

Automates the handoff of code releases from development to operations (DevOps)

Participates in the change management and service ticket management processes including receiving, resolution monitoring, and ensuring customer satisfaction

Leads projects when needed and builds strong working understanding of the solution being delivered

Ensures user satisfaction by providing preventative maintenance, troubleshooting, and timely resolution of more complex problems

Designs, develops, and tests experimental application work to test new ideas with bounded cost and time frames

Ensures that applications processes are conducted in line with corporate social responsibility, security, compliance, environmental, and technical policies and applicable standards and legislation

Acts as liaison with regulatory agencies, vendors, and contractors on matters relating to computer systems as required

Defines metrics and monitors Service Level Agreements (SLAs) for systems being developed

Performs other job-related duties as assigned
Required Skills
4-6 years' experience

Automate test scripts, program automation tools, set up automation tools for large application upgrades

Selenium experience is a must

QMetry is a huge plus though other automation tools experience is ok

Strong Excel experience

Understanding of SDLC

High School Grad / GED

Bachelor's or Equivalent Experience

Experience: 2+ years