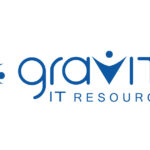 Gravity IT Resources
Strategy & Planning
Promote, foster and pro-actively implement the use of Quality Assurance best practices and standards in direct support of increased profitability and financial growth of our client.
Assist with the creation and development of best practices for use of our automated testing tools; including Selenium Webdriver and Java.
Create efficient test scripts using HP ALM and/or Jira.
Proactively mentor QA Professional Apprentices and teammates on QA processes, best practices, and industry standards.
Assist with the training of QA team members and business users on the HP and Jira Testing Tools
Acquisition & Deployment
Assist with the development and execution of selenium scripts that support UI Validations.
Support the requests of TAG customers for the creation of test scripts and automated testing.
Install and train personnel on software testing tools.
Support the QA effort on projects which includes, but is not limited to: creating test plans, writing test cases, creating data load scripts, effectively communicating statuses, coordinating meetings, creating effective reports, and performing functional, usability utilizing the HP ALM and Jira Testing Tools
Operational Management
Support test automation by gathering requirements from business or project team to identifying key business processes.
Analyze requirements, write test scripts, execute test sets, and track defects within HP Application Lifecycle Management or equivalent tool.
Implement efficiencies in manual script execution and the test automation process through the adaptation and use of best practices and standards.
Coordinate and participate in meetings and documentation as required throughout the testing process.
Work with and effectively communicate with QA team members, project managers, developers, and customers in both technical and non-technical terms.
Incidental Functions
Assist with projects as may be required to contribute to efficiency and effectiveness of the work.
Assist with research into new technologies, including tools, components, and frameworks.
Attend management meetings on behalf of team.
Install software products for end users as required.
Position Requirements
Formal Education & Certification
Bachelor's degree or foreign equivalent in a related field or equivalent experience.
Knowledge & Experience
2+ year of IT experience.
2+ year work experience in Software Quality Assurance.
1+ years of AEM experience.
1+ year work experience in developing Automation scripts using Java or any other Programming languages.
Experience working with HP Quality Center or Jira or Application Lifecycle Management or equivalent testing tool(s).
Experience applying testing skills: Test plan and test case formulation, report creation, defect tracking, business requirement/system specification analysis.
Experience with Jenkins, continuous Integration and data driven framework preferred.
Demonstrated knowledge and experience using various testing methodologies.
Exposure to SQL preferred.
Experience in Adobe Experience Manager or Content Management tools.
Exposure to version control or continuous integration systems preferred.
Personal Attributes
Good written and oral communications skills.
Ability and initiative to learn and research new concepts, ideas, and technologies quickly.
Ability to work in a team-oriented, collaborative environment.
Motivated and competent to contribute time and effort to work assigned.
Participate in meetings and follow up with resulting action items as needed.
Good analytical, conceptual, and problem-solving abilities.
Ability to learn new tools and technologies.
Ability to organize, prioritize and execute tasks in a high-pressure environment as requested.
Ability to work effectively in a multi-cultural environment.
Physical Activities/Capabilities/Work Environment
Sit for extended periods of time constantly; walking and standing occasionally.
Dexterity of hands and fingers to operate a computer keyboard, mouse, and to handle other computer components constantly.
Lift and transport moderately heavy objects, such as computers, devices, and peripherals occasionally.
Work environment involves everyday risk or discomforts requiring normal safety precautions typical of such places as offices, meeting and training rooms, i.e., use of safe work practices with office equipment, avoidance of trips and falls, and observance of fire regulations.
Work area is adequately lighted, heated and ventilated.
Some travel may be required,
Work outside the standard office 7.5-hour work day may be required.