Training and Development Specialist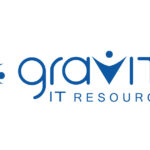 Gravity IT Resources
Job Title: Training and Development Specialist
Location: Hybrid – Deerfield Beach, FL
Job-Type: Full time
Referral Fee: +/- $1,500
Employment Eligibility: Gravity cannot transfer nor sponsor a work visa for this position. Applicants must be eligible to work in the U.S. for any employer directly (we are not open to contract or "corp to corp" agreements).
Our client is a $18B, Fortune 200 company in the automotive retailing, distribution and services industry. They are currently ranked in the Top 20 companies to work for in the US by Fortune Magazine, Top 20 best companies for diversity and have an amazing work culture and impressive long-term growth prospects.
Job Description
The Training and Development Specialist provides guidance and overall direction of the learning opportunities, needs, strategies and standardization for the ITS teams under the Office of the Chief Technology Officer (OCTO). The role will be responsible for conducting training needs assessments, designing and delivering curriculum and learning materials with Process Owners/Subject Matter Experts as well as optimizing and managing the overall learning journey experience. This role will report into the Organizational Change Management (OCM) and Communications team within OCTO, in support of the broader ITS transformation goals.
Responsibilities:
Design and standardize training and development methodology, structure, and techniques
Review existing training programs, processes, and documentation for enhancements and improvement opportunities
Manage training requests (intake process) from different ITS departments and conduct training needs analysis to recommend the curriculum structure, training method, and timing to best address training requests
Provide onboarding, product-process-service specific, and continuing education training using various methodologies such as e-learning, micro-learning, instructor led (ILT), hybrid, technology-based, on-the-job training (OJT), on-demand, etc.
Provide train-the-trainer coaching, mentoring, and process standardization to SMEs/trainer
Monitor, analyze, and follow up on the effectiveness and usefulness of training programs
Manage and maintain content management tools and learning platforms
Consult and partner with process owners and trainers on needs assessments and recommend training solutions
Review and research industry trends, conduct assessments and utilize industry best practices to make and incorporate recommendations into training and development practices
Provide training support in other areas as needed
Job Requirements
Bachelor's degree required (Learning and Development, Organizational Behavior, Organizational Design and Development, Educational Technology, Psychology, or related field)
At least 3 years of work experience in training and development, training needs assessment, instructional/curriculum design, and learning strategy implementation
Extensive training facilitation and train-the-trainer experience (including mentoring of trainers)
Extensive experience rolling out and managing e-Learning training tools and digital engagement delivery systems
Extensive experience with integrating new tools, methods, and industry best practices into training programs
Adaptable and innovative in design and execution of training programs, processes, and solutions
Experience with Articulate 360, Adobe Creative Suite, and Camtasia or Adobe Premier for training video creation and editing
Excellent interpersonal and influencing skills, demonstrated ability to develop positive working relationships across different teams and departments
Excellent presentation skills, self-motivated, disciplined, organized, proactive, and energetic
Knowledge and application of adult learning and multi-generational learning theory preferred
Comprehension of change management best practices preferred
Jessica.Speer